For all the latest motoring news, this page is updated daily with news stories from across the globe. Interesting, amusing, informative pieces that will update you on the comings and goings when it comes to cars, and motoring.
Summer Jaguar Festival 2019
This coming Sunday (12 May 2019), Blenheim Palace is the place to go if you're a fan of Jaguar.
At the Summer Jaguar Festival, organised by the Jaguar Enthusiasts' Club, the biggest collection of Jaguars from film and TV will be in one place, on display for everyone to see, a little bit of movie motoring history.
If you're a fan of 70s and 80s TV and enjoyed watching Arthur Daley and his slightly dodgy dealings in Minder, then you'll want to check out his Jaguar XJ6, a rare sighting as this particular model hasn't been seen much since it was last on TV. For all the Inspector Morse fans, the Jaguar Mark 2 which he drove will also be on display.
As well as a huge display of Jaguars made famous on the big (and small) screen, there will also be a display of performance and racing cars, as well as an appearance by the team behind the current British GT championship Jaguar F Type.
Polestar sets up new R&D facility in the UK
It's possible that you haven't heard of Polestar, but you will have heard of their parent company, Volvo.
Polestar is Volvo's performance brand, all electric, environmentally responsible and based in China. In their own words, Polestar aims 'to bring driving pleasure into a new era with an all-electric product offering of progressive performance cars…'
The company has expanded research and development, which is great news for the UK, as their latest facility has been established in Coventry. They will initially employ an estimated 60 engineers to support the development of the new Polestar 3. The Polestar 2 was unveiled at the Geneva Motor Show in March 2019.
Tesla is getting dog-friendly
There were quite a few occasions last summer when a dog being rescued from an over-heating car hit the UK news.
Well, dog owners of the world rejoice, it looks like Elon Musk heard your cries of (understandable) horror and frustration.
If you are looking for a new car that is incredibly dog-friendly, then look no further than the brand new Model 3, which comes with some great dog-safety focused features, including one which lets people know that the dog locked in your car is both safe and comfortable.
The inventors at Tesla call this 'Dog Mode'.
Porsche hit with £450 million 'dieselgate' fine
Volkswagen are continuing to feel the bite of 'dieselgate', but this time it's another member of their group, Porsche who have been hit.
Porsche have been fined a massive £450 million by the Stuttgart Public Prosecutor's Office for negligent breach of duty (amongst other things), for their part in the dieselgate emissions scandal, after they were found to have been selling vehicles that had been fitted with defeat devices that had been designed to get around the emissions testing regulations.
Though Porsche doesn't actually make diesel engines, they received V6 and V8 engines from their parent group, VW.
Volkswagen, anticipating hefty fines for 'dieselgate' already accounted for the fines they could be receiving and though these fines were large, they were not a surprise.
Bond superfan close to completing DB5 'sister' car build
A James Bond superfan is one step closer to completing his quest to build a 'sister' car to the Aston Martin DB5 Bond drove in Thunderball (though it was driven for the first time in The Saint).
The Aston Martin DB5 that Bond drove, registration number BMT 216A, was stolen in 1997 from an airport hangar in Florida, and though there have been intense searches made for it, it has never been found.
The fan's progress has been made thanks to a personalised registration auction held by the DVLA, in which he was able to purchase the BMT 216B number plate.
The DVLA hold regular registration auctions throughout the year, and the next one is due to take place on 15 May. With 1,250 plates to choose from you might just find your perfect match.
Van market goes from strength to strength
Van registrations rose by 4.7% in April according to the most recent report from the Society of Motor Manufacturers and Traders (SMMT).
In April 24,604 new vans were registered for use on British roads, with the growth of both small and large vans going up, by 8.8% and 6.9%.
Van sales have been showing a positive increase since the beginning of January this year, with the number of van registrations having gone up almost 60% since the start of this millennium.
Mike Hawes, the SMMT Chief Executive said, "Such a strong start to the year is good news for the sector…"
SEAT sales experience 7% uplift
2019 is proving to be a good year for SEAT.
In the first four months of 2019 (Jan to Apr), the global sales of the Spanish motoring company had a positive 7% increase on the same period of last year.
In fact, the manufacturer sold 202,600 cars globally in the four month period.
The brand is also experiencing incredible record-breaking sales of their CUPRA brand, selling 7,900 units between January to April this year, an increase of 82.3% on the same time in 2018.
"We are showing solid growth in the first four months of the year in a challenging economic environment…" said Wayne Griffiths, the Vice-president for Sales and Marketing and CUPRA for SEAT.
Grand Touring…it's time for a change
Get ready…
McLaren is all set to reveal their brand new, motoring rule-breaking, Grand Tourer next Wednesday (15 May), online.
At 1pm they will be showing their Superlight Grand Tourer for the first time. This is the fourth car they are releasing under the McLaren Automotive Track25 business plan.
Want to get involved in all the chatter around this new addition to the McLaren family, look for #NEWRULES on social media.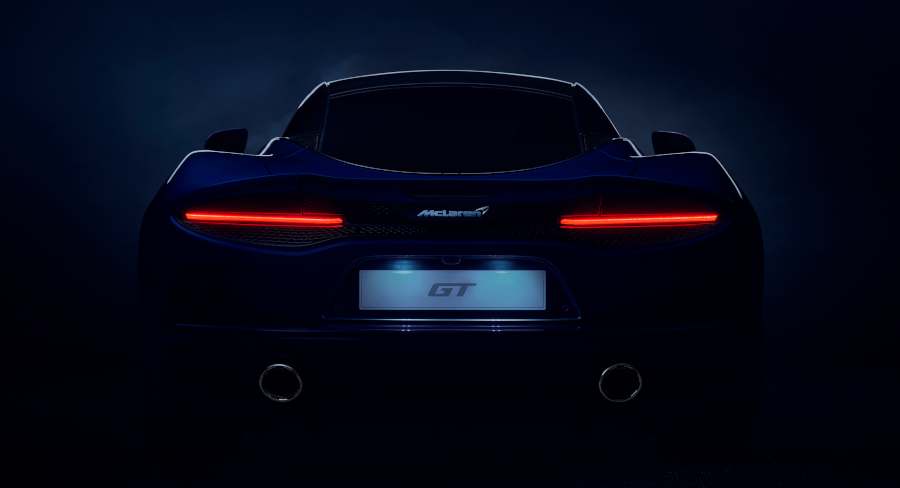 VW prepares their website for the launch of the Electric ID range
Volkswagen has been promoting their new electric lineup, the ID family of cars, for the last few motor shows, and now, ahead of the introduction of the first ID model to the general public, the manufacturer has opened up the ID HUB.
This hub is a brand new section of their website and from 8 May, you can register your interest in the first model of the ID family, the ID Hatchback, which is due to be released in 2020.
It seems that the German car maker is preparing for the future of motoring, with this brand new range of fully-electric vehicles, and a sleek hub on their website focused entirely on their plans for the next few years.
The Head of Marketing at VW UK, Geeraldine Ingham said, "At Volkswagen, Electric cars aren't just the future…"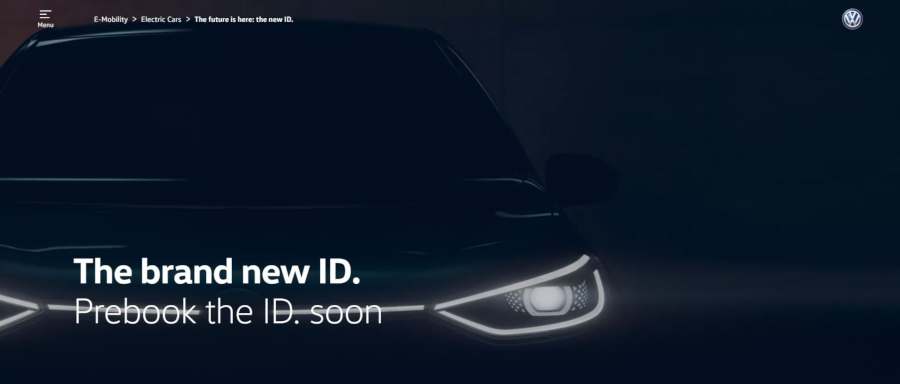 Citroen helping to rid Surrey of potholes
Thanks to temperatures in the UK having hit a seven-year low last winter, it's no surprise that our roads have also taken a bit of a battering, with more potholes than ever. Drivers are 2.5 times more likely now to suffer damage or breakdown caused by a pothole on the road. and in just 12 months over 905,000 potholes were reported by motorists across the country.
Citroen enlisted the help of rugby player Austin Healey, the brand ambassador for the Citroen C5 Aircross, along with Nu-Phalt™ Contracting to fill in and smooth over 200 potholes across Surrey.
The French car manufacturer has just launched the Citroen Advanced Comfort® programme, which includes a brand new and innovative suspension system they are calling Progressive Hydraulic Cushions®. This suspension is fitted in their new C5 Aircross SUV and the C4 Cactus as standard.
Kia releases the Niro Hybrid and PHEV for sale
Kia have just released their upgraded Niro Hybrid and Plug-in Hybrid crossovers for sale.
The car has received a number of improvements as part of the upgrade, which include some systems to make motoring safer, such as Lane Following Assist, electronic parking brake, LED headlights and an Intelligent Speed Limit Warning. They also added an advanced 10.25″ touchscreen multimedia system.
The upgraded vehicle, which was first unveiled at the Geneval Motor Show in March this year, is now on sale in the UK.
If you're interested in finding out more about the upgraded Kia Niro, get in touch with one of our vehicle specialists.
Petrol prices on the rise…again!
According to the RAC, petrol prices had their second worst monthly rise for 19 years last month, increasing by around 5p a litre.
The average price of the fuel stands at 128.06p per litre, and diesel prices are even higher, at an average of 133.7p per litre.
This increase marks the third month in a row that fossil fuel prices have risen. News that is not welcomed by any motorist.
That being the case, where can you get the cheapest fuel?
According to research condicted by PetrolPrices.com, the lowest priced fuel can be obtained on the Isle of Wight, where the average cost of a litre is 119.3p, almost 10p lower than the average for the rest of the country. Prices in Leyland, Lancashire and Halesworth in Suffolk were quite close, where fuel prices averaged out at around 120.6p per litre.
So, if you live in any of these locations, or any of the 17 others mentioned in the research, then you are in luck, with lower prices than the rest of the country.
Rolls Royce blow out 115 candles
The Midland Hotel in Manchester is a place that will be forever remembered as the site where Charles Rolls and Henry Royce met for the first time on May 4, 1904 and made motoring history.
This first meeting marked a day when the two men agreed to form a marque that still stands strong today. Yes, we are talking about Rolls Royce.
Things have changed a lot in 115 years, and doubtless Rolls and Royce would be both surprised and proud that their marque has stood the test of time.
Rolls Royce embody luxury and elegance, something underpinned by The Architecture of Luxury, the platform that underpins all the new models they manufacture.
So, happy birthday to Rolls Royce, wishing you at least 115 more  years.
Volvo parents get better leave
If you're a new parent, then chances are you want to spend more time at home with your new baby…
In an effort to make things fair for all parents (mothers and fathers), motoring manufacturer Volvo have announced a new initiative that is inspired by national legislation in Sweden. They are piloting a scheme which offers ALL sales company employees in their EMEA (Europe, Middle East and Africa) region six months of leave on 80% pay.
If the pilot scheme is successful then there are plans to roll it out globally.
Hanna Fager, the head of HR at Volvo said that the company has an "aim to create an inclusive culture and attract and retain a diverse set of people."
The hope is that the scheme will improve life-work balance, it is gender-neutral and will also apply to same-sex parents and parents of adopted children. They are working to correct the gender imbalance of parental leave seen in most countries – which is often to the disadvantage of fathers.
Will you now be looking on the Volvo website for a job?
Skoda unveil the design for the new Superb
Skoda have a bold motoring history, with the Superb, and the new design for one of their flagship models shows where they are taking the car.
The redesigned vehicle will be unveiled at the 2019 IIHF Ice Hockey World Championships, which are taking place in Bratislava this month.
in the sketch (below) the car has been given clean-cut front headlights, foglights and, of course, the typical radiator grille associated with the manufacturer.
What do you think?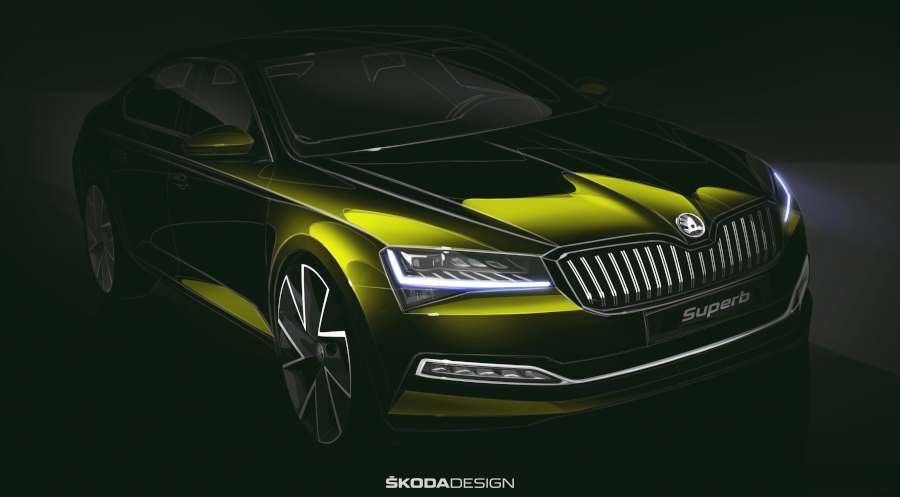 According to a new survey that was conducted by YouGov on the future of motoring, it appears that half of British drivers want to see older motorists banned from driving on UK roads.
The survey revealed that the lead causes for concern for the 49% of people who stated they felt older drivers should have their licences revoked were: slower reaction times, bad eyesight, driving too slowly (which causes congestion) and failing to remember the rules of the road.
When asked, 69% of people revealed they felt that drivers should have to retake their driving tests when they reached 60.
Though it seems as though the prejudice is aimed firmly in the direction of older drivers, younger drivers were not immune. 37% stated that they felt the learner driver age should be raised from 17 to 18, and 11% said that they felt the age should be increased to 21.
When asked why, drivers responded that they felt that younger drivers take more risks and are not mature enough to be trusted on the roads.
At the current time only 15% of drivers are in their teens and early 20s, however, they are involved in 34% of accidents, whereas drivers over 70 make up only 8% of drivers and are involved in only 4% of accidents.
The Director of Policy and Research for IAM RoadSmart, Neil Greig said, "The survey shows that many blame the old and young for crashes. […]The clear message (from the survey) is that there is strong support for change."
This survey was conducted on behalf of CarTakeBack following Prince Phillip's (age 97) very well publicised car crash.

Rachel has been writing for as long as she can remember. She loves the written word and likes nothing more than to research something until she knows all she can about it.

Latest posts by Rachel Richardson (see all)