Reasons why you need to test drive your lease vehicle

Why is test driving so important?
Test driving before selecting your lease vehicle is extremely important. After all, the car or van will be with you for a number of years. If it doesn't tick all of the boxes you'll be kicking yourself right the way through until your lease ends. There's nothing more frustrating than finding you don't have enough leg room for passengers or enough boot space for your weekly shop until it's too late.
You can use this handy tool to compare cars you're thinking about leasing.
Research before you test drive
To save yourself time at the showroom do your research at home first. Take time to establish what vehicle features are important to you and your family. Make a list and then start reading and watching car reviews online. Our specialist car reviewers at OSV have taken the leg work out of trying to find quality car reviews on the internet. Compiling a wide variety of reviews so you can browse until your heart's content! Read our car reviews.
Note: During the research stage it's important to recognise the importance of fuel efficiency and the cost of insurance premiums for various vehicles.
Take a look at some of our car review videos before you test drive.
Explore our other video car reviews on YouTube
Make a short list of vehicles to test drive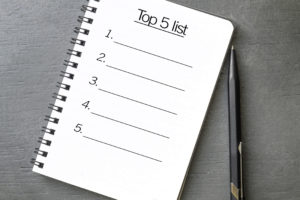 Visit the showrooms with a shortlist of around 5 vehicles in mind to test drive. The service staff at the showrooms will be happy to help you and they can arrange test drives for all of your preferred vehicles.
If you call ahead to book your test drive it will save you time too. They can then ensure the vehicles are ready for when you arrive.
The Telegraph have recently partnered with Test Drives 2 U, an online service which allows you to select cars for a test drive and have them delivered to your home for free. 
What to look for in a test drive
When visiting the showrooms to find your perfect vehicle, it's worthwhile considering these key points during your test drive. This will ensure you settle on a vehicle that perfectly matches you, your lifestyle and your overall requirements.
How does the vehicle make you feel when you drive it?
How easy is it to get in and out of?
Is there enough headroom and legroom for you (the driver) and your passengers?
Is the seating comfortable and will it be comfortable for long journeys if you do them?
Can the seating be adequately adjusted for your optimum driving position?
Are there any blind spots while driving the vehicle?
Is the overall visibility good?
Does the engine have enough/too much power for your preference?
Does it handle well?
Are the controls easy to navigate?
Other tips for a successful Test Drive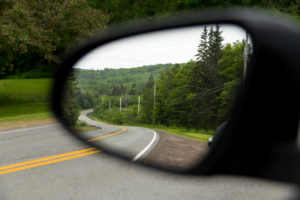 During your test drive try to be mindful of taking the vehicle on a variety of roads. How does it perform on dual carriageways, windy Country roads and the stop-start of town driving? Don't forget to try the vehicle on a hill! How a vehicle pulls up a hill can be very revealing.
Try to think about the type of driving you'll be typically doing. If the majority of your mileage will be slow town driving then a juicy engine with an aggressive sporty gearbox might not be for you.
Some of our customers bring along a notebook and jot down a series of observations about each vehicle they test drive. This provides them with a reference which they can check back through to help them make their decisions. Let's face it, it can sometimes be hard to decide what to have for dinner, let alone deciding what vehicle you want to drive for the next few years.
What is the best time to do a test drive?
I understand the lure of test driving a car on a fine sunny day. The senses aroused by excitement, new car smell and the sunshine beating in through the window make for a perfect day. However, if possible the ideal time to test drive a vehicle is in wet weather.
Seeing how it performs on wet roads gives you a real insight into the suitability of the vehicle for you. In the UK we are more likely to have rainy days than fine ones, so driving in wet weather will be more of a regular occurrence. Ensuring the vehicle feels safe and comfortable, hugs the road well and still fills you with excitement despite a grey wet day gives a real indication that it's the vehicle for you.
Deciding on a vehicle after the test drive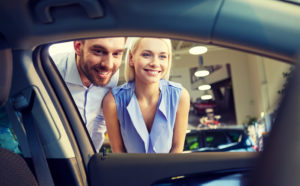 Once you've narrowed the decision down to 2-3 cars you can discuss the lease costs of each with your OSV representative. This information can be the vital component to reaching a final decision. By researching and test driving the vehicles you already know which will best suit your requirements. Leaving the only thing to decide upon is which lease offers you the best value. Rather than make your decisions based purely upon the price of the lease, you're ensuring you'll have a vehicle that meets all of your needs, including value for money. It's no good saving a few £'s a month if the vehicle you're driving isn't fit for purpose. Establishing what you want and need ahead of time will save you a lot of frustration and time.
Top 5 reasons to test drive a vehicle
To round up, there are many reasons why test driving your vehicle is a necessity. Here are just 5 of the top reasons why it's a very important part of your leasing decision.
1.    To find out if it has enough space – Boot space, leg room and cabin height are all important factors. Without a test drive, it's really hard to know if your preferred vehicle is going to suit you and your needs. A big family with lots of shopping to consider? Or, need room for a Great Dane in the boot? Perhaps you or someone you'll be driving is nearing 7ft tall? Space is key.
2.    To ensure you enjoy driving it. No amount of reviews and research can replicate the feeling of driving the vehicle itself. Imagine the disappointment if you leased a vehicle, hopped in for the first time to drive it and didn't enjoy the experience. Not good.
3.    To check that you feel safe in the vehicle. You may have researched the safest vehicle on the market and opted to test drive one with 5-star safety ratings, but unless you feel safe driving it, all of the stats in the world won't make a difference. Checking for blind spots, steering and how it performs on winding roads will help you establish if it is suitable for you.
4.    To explore the features. You may have researched vehicles with built in Sat-Nav but without test driving it you'll not know how easy it is to operate, or if the settings are what you're expecting. Perhaps the radio doesn't have on-wheel controls and you were expecting there were. Maybe the DAB radio doesn't tune well enough. Without test driving, you could end up leasing a vehicle that has great features but you don't enjoy using them!
5.    For peace of mind. Making a big purchase decision is hard and even on a lease, it's still a considerable investment over a long period of time. Your vehicle will become part of your everyday life and the peace of mind that you've chosen something that perfectly suits you and your requirements is priceless.
Want to read more about car leasing? Our article Car Leasing For Dummies gives you a round-up of everything you need to know.
Fed up with looking for your next vehicle?
Need advice from an experienced Vehicle Specialist on what vehicle is right for you?
Book your FREE consultation now