If you are a business and you are looking at getting a fleet of cars, then you may be considering hiring someone to manage your fleet.
A Fleet Manager is someone who manages your fleet for you. They will be in-house, and part of your staff. Their main job will be making sure that everything is right with the fleet including making sure the vehicles are road legal and that the drivers are sticking to the law.
But do you need someone for this role? And if you do, what should you be looking for?
In this article, we look at the things a business should consider before hiring someone to manage your fleet.
What does a Fleet Manager do?
Firstly, let's have a look at what this role would actually entail. You may often see them referred to as Fleet Supervisors, Fleet Maintenance Managers and Fleet Maintenance Supervisors. We will refer to all of these terms in this article.
There are several other responsibilities of a Fleet Supervisor.
The first and most important role of a Fleet Manager is compliance. They will make sure that the employment contract is appropriate and to make sure that said employees have a valid UK driving licence.
They will also have to organise an insurance policy and ensure that this insurance policy has enough cover in case there is an accident. They will also have to ensure that employees are abiding by the UK driving laws and the Highway Code.
Arranging the fleet
This means that the Fleet Maintenance Manager is also in charge of organising the fleet. This includes advising the Directors on the best way of funding the fleet. This will either be through a vehicle broker or a dealership, or a used car dealership.
They will also have to advise the Director on the best way to fund the fleet. This could either be leasing, through something like a Contract Hire or a Finance Lease, or a purchase scheme such as a Hire Purchase. Alternatively, you might want to buy in cash or look at getting a second-hand fleet of cars or vans.
Another thing that you will have to discuss with the Fleet Supervisor is what sort of vehicles you are going to get. Some companies have a uniform fleet where everyone drives the same vehicle, others have different vehicles for different levels of employees, so this is something they will have to consider.
Ensuring the vehicle is road legal
The Fleet Supervisor is also responsible for making sure the fleet is road legal. This includes ensuring that all vehicles in the fleet are serviced regularly and are road legal. A Fleet Manager will also have to ensure that the drivers are legal to drive at all times. This is in line with the duty of care you have as an Employer.
Another important role includes ensuring that the drivers are sticking within the pre-agreed mileage. When you lease a fleet of vehicles, or just the one vehicle, you have a pre-agreed mileage that you have to stick to. If you go over this mileage, then you will be subject to additional fees. They are also there to ensure that the mileage is being logged on a regular basis and that employees aren't going over their mileage.
Now let's look at the things you need to consider before you hire someone to manage your fleet.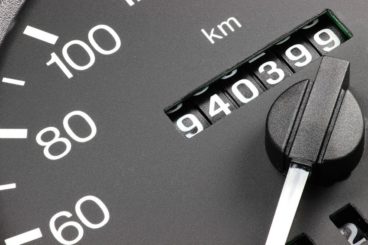 Cost
The main thing you will have to consider is how much this will all cost. The employee will be hired with you and on your payroll. The typical salary of this role is around £40,000 a year. You will also have to consider your National Insurance contribution and a company car. You will also have to make office space for the employee and provide them with any other perks an employee at your company enjoys. Roughly, we are looking at around £50,000 to hire someone to maintain and manage your fleet of vehicles.
Therefore, you have to consider whether you can afford, or want to spend that money, on someone to undertake this role.
Installing trackers on the vehicle?
This is another thing that you will have to consider whilst considering hiring someone to manage your fleet. This is because you could potentially opt for trackers in your vehicle instead of having someone manage your fleet for you.
A vehicle tracker will not only tell you where your vehicles are during work hours, but they will also provide you with a mountain of data about your fleet. This includes things such as the mileage, the efficiency of the vehicle and the efficiency of the driver. It also gives you data on how well your employees are driving and whether they are sticking to the speed limits and the Highway Code. This allows you to measure your fleets efficiency and lower insurance costs.
If you have a tracker in your vehicle, and you combine this data with an external fleet management company, then you won't necessarily need someone in your office. We will talk more about Fleet Management and Maintenance companies shortly.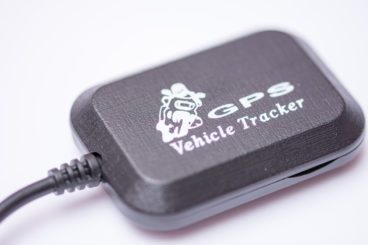 Finding the right candidate
Should you want to hire someone to manage your Fleet, you will have to find the right one. Fleet Supervision is a huge responsibility and you have to be sure that you hire the right candidate. One that is up to the job and the amount of responsibility that comes with it.
When looking for a Fleet Maintenance Manager, you should ensure that the right candidate has the following;
A proven track record of Fleet Management

What they consider the challenges of Fleet Management and Maintenance

They should know what challenges they may encounter and how to solve them as well as a record of solving challenges within the sector
Ensure that they know about vehicles

This includes knowing the different types of tyres and their benefits, how to make vehicles and drivers more efficient and how to ensure that a Company is getting the most out of their Fleet.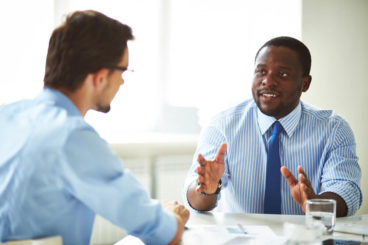 You must find a candidate with experience, it is a huge job and a responsibility that should not be taken lightly. Therefore, you should be looking at candidates that know their stuff.
Maintenance
Another thing that you will have to consider when looking at this role is looking at maintaining the vehicle.
How you maintain your fleet is up to you. You can either negotiate an hourly rate with a local dealership or get a maintenance agreement as part of your finance agreement. Setting up an hourly rate with local dealerships can be time consuming if your fleets are going to be serviced in various locations across the country, but it can be hugely beneficial if they are all in one place. Alternatively, a maintenance agreement can be more advantageous as they will have approved dealerships nationwide to get your fleet serviced.
However, ensuring that this happens is the responsibility of the Fleet Manager, and it is their job to advise you of the best solution.
So those are some of the things you should consider before hiring someone to look after your company vehicles.
Do I need a Fleet Manager?
You might have been reading this article wondering if you even need someone for this role in the first place.
Our advice is this;
If you have a fleet of over 80-90 vehicles, then hiring someone would be the best solution. They will be able to manage the whole fleet in house, doing all of the aforementioned and you will see huge cost savings by hiring someone to manage your fleet.
However, if you have a smaller fleet, then hiring someone may not be the most cost effective option for you. Another option in this case is hiring an external Fleet Management company to manage the fleet for you. They are independent companies who will deal with the majority of the responsibilities on your behalf. This includes tracking the mileage, ensuring the vehicles are road legal and maintaining company and vehicle guidelines. If you team this with a vehicle tracker then you can get a very cost effective solution. This does only really work with smaller fleets of no more than about 70.
Ultimately, it's down to what you think is best for your business and your fleet situation. If you are unsure, then we recommend contacting a vehicle broker who will be able to talk you through your options in regards to Fleet Maintenance.
Hopefully this has cleared a few things up in regards to what to consider before hiring a Fleet Manager. There are many things to consider including the cost of hiring a Manager, how much responsibility they have and what to look for when hiring for this role. It is also worth considering whether you need one in the first place. We work with a lot of businesses here at OSV, and advise them on Fleet Management every day. Therefore, if there is anything you are unsure about, please do not hesitate to contact us.

Latest posts by Rachel Richardson
(see all)