Business Leasing for the self-employed
How does van leasing work?
How does van leasing for the self-employed work?
Can I lease a van if I have bad credit?
Will I have to pay Company Van Tax?
If you're self-employed, then chances are at some point you'll realise you need a vehicle. It's also likely you'll need a van.
When looking for a van there are a few questions you will need to answer. For example; do you want a brand new van, a nearly-new van, or perhaps an older used van?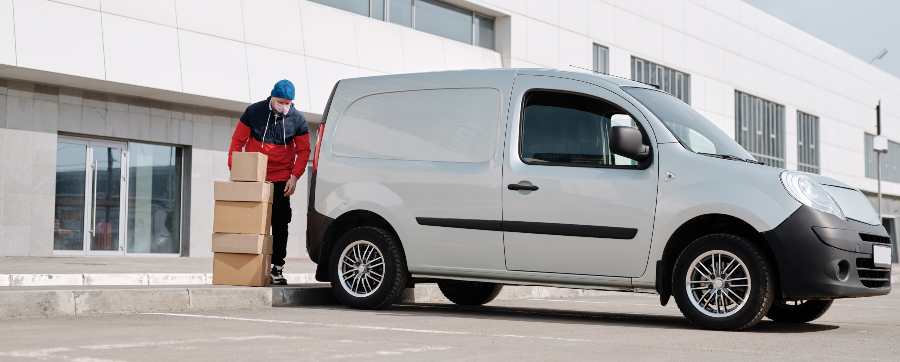 If you're looking for something more economical and reliable then we'd recommend you look at nearly-new vans as they will also present a good image for your company. Another benefit is that as they haven't been on the road as long as an older used van they are much less likely to be in and out of the garage costing you time and money.
Another advantage to choosing a new or nearly-new van is that you can get one on a lease. Van leasing for the self-employed sounds daunting, but it really is quite simple.
In this article, we're going to look at van leasing for the self-employed, this includes going into how van leasing works and everything that goes into getting approved for finance.
How does van leasing work?
Van leasing is not all that dissimilar to business car leasing in the way it works. There are two options available to you, Contract Hire (also referred to as Business Contract Hire, or BCH) and Finance Lease.
Contract Hire
Contract Hire is the most common form of leasing. When the agreement is put together you agree to have the van for a set period of time, usually between 2 and 4 years. During this time you'll pay a fixed monthly fee for the vehicle.
Once the agreement comes to an end, you had the van back with nothing further to pay*.
*Any vehicle on a Contract Hire Agreement is subject to mileage and condition restrictions. You agree to a set mileage per year and if you go over this mileage then you will be required to pay an excess mileage fee. You are also obliged to keep the vehicle in a condition in line with the BVRLA Fair Wear and Tear Guide. If, when the time comes to return your van, the damage is not in line with the standards that they have set then you will be subject to damage charges.
Finance Lease
If you've been looking for a van and your trade requires that you travel considerable distances on a daily/weekly/annual basis then Finance Lease is an option you should consider.
While Finance Lease works in a similar way to Contract Hire in that you have a vehicle for a specific set period of time and during that period make pre-agreed monthly payments, there are no conditional or mileage restrictions.
When the time comes for you to return your van you will have a final, slightly larger payment, often referred to as a balloon payment, to make.
At this point, you will have to find someone to buy the van from the Finance House in order to cover the final rental payment. If you find someone to purchase the van for more than the value of the final payment then you keep the equity. However, if you sell the van for less than you owe then you will need to pay the remaining amount yourself.
If you would prefer to keep the vehicle for another year then you can pay a small fee, otherwise known as the Peppercorn Rental (which is usually equivalent to a single month's payment) and keep the van for another year. You can continue to do this for as long as the Finance House will allow you to, however, you need to be aware that you will still have to pay the total balloon payment when you do finally end the agreement.
Interested in finding out more about your finance options? Download our FREE comprehensive guide to Leasing.
How does van leasing for the self-employed work?
If you're self-employed then there is no reason why you should not qualify for van leasing (though we will talk about that a little later).
So, how exactly does it work?
You find a vehicle broker that is trustworthy and has experience in business leasing.
OSV was set up in 1997 and we have worked with 1,000s of individuals and businesses, helping them to get behind the wheel of a new vehicle. We also BVRLA and FCA approved and our team are all qualified in SAF (Specialist Automotive Finance).
Once you have found your reputable vehicle broker you discuss your requirements and your budget with them and they will go out and do all the searching for you to find the best offers available.
The vehicle broker will come back to you with the various deals they have found and then you select the one that fits your needs and you prefer.
At this point, the Finance House will carry out a credit check to see if you qualify for finance.
A credit check is carried out so that the Finance House is sure that you are able to make the monthly payments for the vehicle. It's possible that, at this stage, they will also ask to see other documents. These documents include:
Your latest set of accounts – which will hopefully show that your business has a positive net worth
Proof of address
Proof of ID
It's also possible that you will be asked to provide a copy of your most recent bank statements.
As long as your credit score is good and the Finance House is confident that you will be able to meet the monthly payments for your lease, then there is no reason why you shouldn't qualify for van finance.
Are you a sole trader looking for a new vehicle for your business? Not sure what's out there right now? Sign up for our weekly special offers newsletter and get the best offers sent directly to your inbox.
Can I lease a van if I have bad credit?
Having bad credit can make applying for finance for a vehicle slightly more difficult. This is due to the fact that the Finance House will carry out a credit check and your credit score as a guide when it comes to confirming if you can meet your monthly lease payments.
If your credit score is bad, this doesn't offer the Finance House any reassurance that you will be able to make these monthly payments.
It's always worth checking to see what your credit score is before you apply, especially if you're unsure.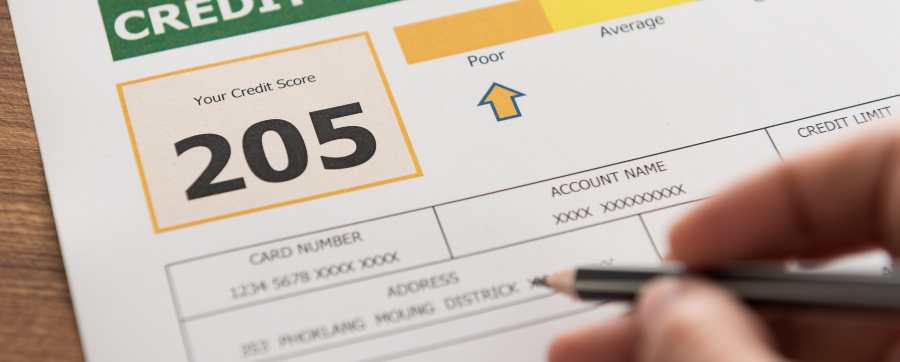 It's not the end of the world if you do have a poor credit score. However, there is no denying that it will make things more difficult when you apply for finance.
We would recommend that you contact a broker that has experience working with individuals and businesses with a poor credit score. These brokers tend to have a strong working relationship with Finance Houses that will be able to offer the best solutions to individuals and businesses with bad credit.
If you have bad credit, but you have evidence that you will be able to make the payments (whether that is your company accounts or bank statements) then there is still a chance that you will be able to lease a van.
It's worth knowing that if you do have poor credit and are able to get a vehicle lease then it may cost you a little more as you are a greater risk.
If you are unable to get finance for a van then your alternative is looking at buying a used van outright.
Will I have to pay Company Van Tax?
If you have a van that is used for both personal and business journeys (e.g. using it on the weekends when you're not working and for personal trips), then you will have to pay Company Van Tax.
When it comes to vans, the tax works differently, which is massively beneficial for you as it works on a fixed Benefit-in-Kind (BiK) rate. Cars work on a sliding rate that depends on the amount of CO2 that the car emits.
If you are driving a petrol or diesel van your Company Van Tax works on a fixed rate of £3,500. Your annual payments will depend on the personal tax bracket you are in, so if you're in the 20% bracket you'll pay 20% of £3,500, which is £700 per year, or £58.34 per month. Of course, if you're in the 40% tax bracket then you will be paying 40% of £3,500.
If you've decided to drive an electric van then, as of April 2021, the Company Van tax has been reduced to £0 in an effort to encourage more businesses to drive electric. We have put together an entire section on the benefits of electric vehicles.
We have written a comprehensive article that covers everything you need to know about Company Van Tax if you would like to learn more about it.
In summary, if you're self-employed then you can get a van lease. As long as you are able to reassure the Finance House that you are able to make the monthly payments then there should be no issue. It's possible that you will have to provide them with more documentation than if you were leasing as a private individual, however, this is standard when it comes to a business lease.If you have any questions about business leasing, we have a lot of experience answering them.
Are you a sole trader looking for a new van?
Contact us now by requesting a callback or calling us on 01903 538835. We can help.