How reliable is Audi?
Audi is a manufacturer that is renowned for its luxury. In the early 1990s, Princess Diana further pushed the brand onto the front pages, and it became known as a car driven by the most photographed woman in the world.
Move forward 30 years and Audi continues to be a common sight on British roads, a popular choice for business and personal use.
In 2019, Audi sold just over 113,000 vehicles to UK drivers, 6.08% of the overall vehicle market.
As with a number of the more expensive marques, questions about reliability have plagued Audi for the last few years.
So, exactly how reliable is Audi?
Why is reliability important?
When you're spending a lot of money on anything (car, vacuum cleaner, computer) you want to be reassured that once you've made the initial payments you aren't going to be spending further money on a regular basis getting it repaired.
Reliability is measured, when it comes to cars, by looking at more than just how many times it breaks down or something goes wrong. Several factors are considered, including repair cost, the amount of time that the vehicle is off the road due to faults and the type of faults that are being reported (are they expensive to repair, do they take a long time, is it something that many people have experienced?).
The scores that are awarded to manufacturers by ReliabilityIndex take several things into account including the cost of parts and the frequency of failures, and the company states that the average rating for cars is 100.
Information used on ReliabilityIndex to score reliability has been provided by Warranty Direct from the company's 50,000 UK policies to provide accurate information on vehicle performance as data, which means it isn't affected by personal opinion or customer loyalty to any particular manufacturer.
Which? is a magazine and website that analyses the reliability and performance of everything from coffee makers to car seats. Once a year they also conduct a consumer survey looking at vehicle reliability, asking drivers to explain any issues they experienced with their vehicles in the 12 months prior to submitting their details.
Unlike the information from ReliabilityIndex, there is a possibility that this data can be swayed by personal opinions and feelings, but breakdowns and faults are not affected by these emotions.
In the past, Audi have been criticised because its reliability is not as good as people expect a manufacturer that produces vehicles considered to be luxurious, prestigious and at the more expensive end of the market to be.
But is that still the case? In this article we are going to take a look at how reliable the manufacturer is.
Is Audi reliable?
Audi is consistently scoring well when it comes to vehicle design. An article in National Geographic in 2019 cited that the manufacturer was looking to the future and the way that the company's designs are adapting to the way that driving will change in the future.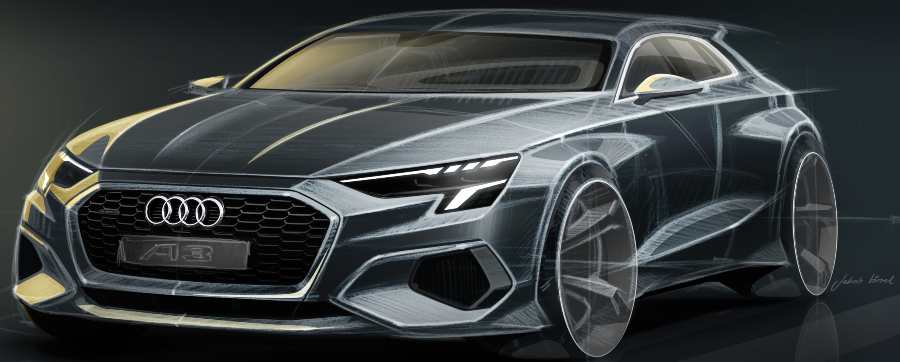 However, when it comes to reliability, it is clear that some Audi models have a way to go to catch up with manufacturers like Toyota, Lexus, and Honda.
In the latest reports from ReliabilityIndex, the manufacturer earned a score of 195 and placed 34 in a list of 40 manufacturers. However, it's important to know that while it is 34th, it is closer to the brands earlier in the list than the ones in places 35-40. BMW is in 31st place place and has a score of 177, and Porsche is in 37th place and earned a score of 355.
When it comes to the average repair costs for Audi models, it's not the lowest (which is just £152.72 for Daihatsu) or the most expensive (Maserati at £1,128.28), it sits pretty much in the middle at £563.31, however, with a large number of vehicles having incredibly similar repair costs that are a little less costly than Audi, this places them in 36th place.
According to the data from ReliabilityIndex, if your Audi experiences minor issues then the average amount of time it takes to repair is an estimated three hours and four minutes (very specific averages that takes into account every Audi on Warranty Direct's books that has been taken to a mechanic).
Which? releases updates to their Car Reliability Report every 12 months and figures for 2019-2020 were recently published. The magazine is no longer placing the manufacturers in a comprehensive list, though they are still awarding star ratings for cars in two different age brackets, 0-3 years, and 3-8 years.
Which? reliability figures come from survey responses that are requested over several months and the responses from Audi owners and drivers were not as favourable as you would expect from a luxury manufacturer.
When Which? analysed the information from their surveys they discovered that 26% (just over a quarter) of all owners reported faults with their new (0-3 years old) Audi. This figure is not considered high for general issues that initiate a visit to a mechanic.
What is more surprising, and disappointing, is that 8.5% of owners had to get their vehicle towed due to a breakdown. What is probably most frustrating for these owners is that there is no specific issue that is being reported as the cause for these breakdowns. Faults range from engine malfunctions to electric gremlins. The fact that the cause of these garage visits is so unpredictable means that there is little which can be done to resolve an overall problem with any specific model.
Audis that are between 3 and 8 years have been reported as experiencing problems with the cam/timing belt, exhaust/emission system, cooling system or suspension. These issues were reported often enough in the survey data that they were felt to be notable. Several owners also noted that they experienced faults which were serious enough that their cars halted in their tracks or didn't start at all.
The overall rating for Audi as a manufacturer is an average 3 stars for new vehicles and just 2 stars for older cars. Neither of these scores is incredibly impressive, but certainly mirrors the results provided by the ReliabilityIndex data.
What are the most common Audi problems?
If you're reading this because you're thinking about buying an Audi for the long-term, or perhaps you're considering a used Audi, then it's important that you are aware of the more common problems that you may encounter when the car is a little older.
Oil leaks
This is an issue that a number of Audi engines experience and as oil leaks can damage the engine electronics or (probably more seriously) cause fire, it's something you need to be aware of.
If your car has an oil leak, then this is an indicator that it could be experiencing damage to the engine. It's something that you need to get repaired quickly. The longer you leave it the more damage it can do to your engine.
Electrical components
The most common electrical component issues experienced by drivers are with the lights. Fluctuating lights and rear lights not working at all have been reported frequently.
Luckily if these are issues that you have been experiencing, Audi offers a warranty that covers these particular components, and they are easily replaced. This means that electrical component problems will not be the most expensive faults to rectify.
Cam/Timing Belt
If you ensure that you get your Audi (or any other vehicle) regularly maintained then you should be able to head-off the majority of issues – unfortunately, even regular services cannot prevent some problems from occurring.
Problems with your Cam/Timing belt can be prevented by taking your car for an annual/six-monthly service. However, this is an issue that people have reported as one that can be expensive to repair. This is not so much because the belt requires replacing, but more because if it isn't fixed, the ensuing damage a worn belt can do to the engine is costly.
A damaged Cam/Timing belt that isn't replaced can cause damage to the pistons.
Clunking sounds
[This shouldn't need saying, but clunking noises in your car – unless your transporting something in the boot or you know you dropped something beneath a seat – are not good!
If you are hearing a clunking noise when you take sharp turns then this can be a sign that your CV Axle Boot is losing its grease.
If this isn't fixed quickly it can cause erosion which will end up being a far more costly problem to fix.
When you start to notice that there are issues with the CV Boot it's recommended that you repair it quickly in order to remove any necessity to replace the entire axle assembly.
Exhaust/emission problems
This can be a very costly problem. Some, not all, Audi models can experience issues with the catalytic converter. There are several things that can cause this, including carbon build-up that damages the converter and the recirculation system.
Which Audi is the most reliable?
Reliability data isn't available on all Audi models that are on sale in the UK but looking at the reports from Which? and ReliabilityIndex tells us that, as with any manufacturer, some models perform much better than others.
These vehicles were all awarded scores of under 190 by ReliabilityIndex, with the Audi TT performing the strongest for both Which? and ReliabilityIndex. However, the A3 which had a strong score on ReliabilityIndex was only awarded two stars by Which?.
Which Audi is the least reliable?
According to the latest data in 2020 from ReliabilityIndex and Which? there are three Audi models that experience more problems and have more faults than others.
According to ReliabilityIndex, these models scored over 280. Which? only received enough data to provide a balanced review of the Audi Q5, which earned just 2 stars when new.
How reliable is the Audi TT?
The Audi TT is the most reliable of the Audi models that were analysed by both Which? and ReliabilityIndex.
This coupe has been manufactured by Audi since 1998. popular model that can manage up to 41.5 miles per gallon and has generous storage, so it's perfect for weekend getaways without the kids.
ReliabilityIndex gave the TT a score of 125.00 so only marginally over the average, which is impressive, especially when compared to other models from the German manufacturer.
According to ReliabilityIndex, if you find that your TT needs repair, then the average cost is around £423.23 and less serious issues will take an estimated 2.5 hours.
The above is worked out using calculations provided by ReliabilityIndex (see below):
Average hourly rate of mechanic: £90
Number of hours in garage: 2.5
Total cost of hours worked: 90 x 2.5 = £225
Cost of parts: £423.23 – £225 = £198.23
Of course, this is only an estimated cost. The cost of your mechanic could be higher or lower, and the cost of parts varies depending on what is wrong.
The most common faults experienced by owners of the Audi TT were with the electrical system (45.87%), engine (16.71%) and the cooling and heating system (12.84%).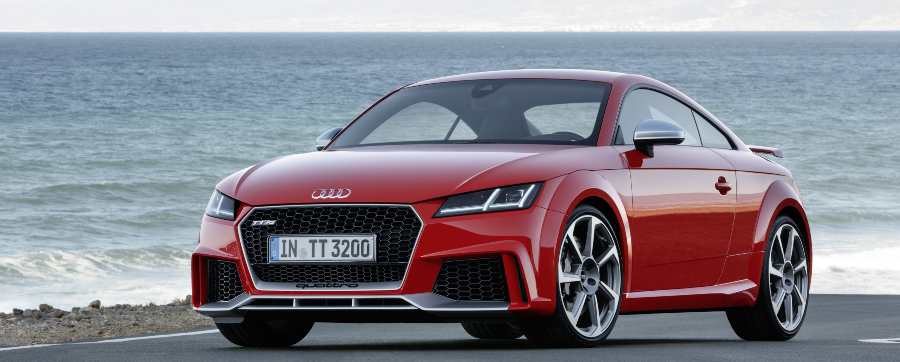 Users who participated in the Which? Consumer Survey for 2019-2020 seemed to share the same view, with 84% reporting that they hadn't experienced a single mechanical issue with their vehicle. The 16% of people who found it necessary to take their vehicle in for repair only had to wait a day (much less than the average of 2.5 days for most vehicles reviewed in the survey) for their cars to get back on the road.
Of course, as with a large number of vehicles from this manufacturer and others, the older a TT is the less reliable it becomes. Less than a third, 29%, of TT owners found that they experienced mechanical issues once their cars reached 3 years old or more.
There was no specific common complaint amongst the 29%, with no single component regularly reported as causing issues. However, 2.4% did report that they experienced a complete breakdown of their car once it got a little older and of these, the most common complaint was connected to the cooling system failing.
The biggest issue that people reported with their older TT models was the fact that it was off the road for around 3.5 days, considerably longer than when new.
The Audi TT was awarded a score of 4 stars for new models between 0 and 3 years, and an average score of 3 stars for older models between 3 and 8 years.
Overall, the TT performs incredibly well according to both ReliabilityIndex and Which?.
Is the Audi A5 Sportback reliable?
The Audi A5 was first introduced to the global market (minus the US) in 2007. It is a range comprising a coupe, cabriolet and the Sportback (a 5-door hatchback). The current version of the A5 Sportback was unveiled in September 2016.
According to ReliabilityIndex, the Audi A5 Sportback is a better performer than the popular Audi A4, having earned a score of 165.00.
Though ReliabilityIndex ranks vehicles when they are conducting their annual audit, they only rank the top 100 performing cars. This means that the Audi A5 (and the TT, unfortunately) don't earn a low enough (below 100) score to appear on the list.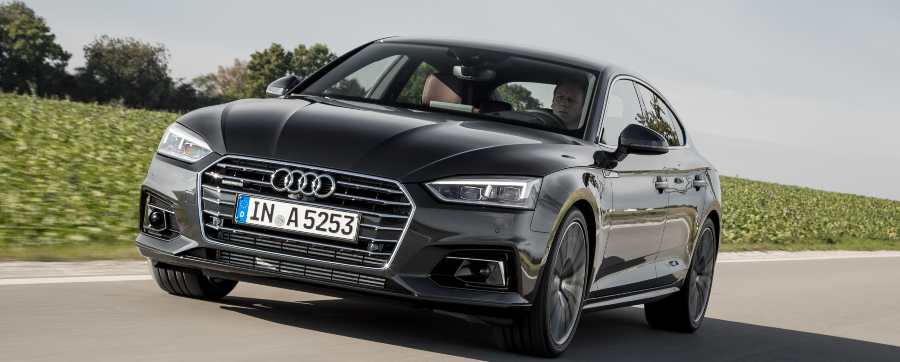 When looking at the cost of repairs for the Audi A5 Sportback, the reason for the score it received becomes apparent. With an average bill of £781.83 for repairs, it's one of the most expensive Audis on the list of reviewed vehicles. It's unsurprising that with the repair cost being so high, the amount of time that a normal repair would take is also relatively long. If you are an A5 Sportback owner, then it's possible you will be drinking coffee and reading a magazine at your local garage for almost 4.5 hours.
According to the data that Warranty Direct gathered, the four most common areas that owners experience issues with are the engine (25.82% of claims), electrical components (22.53%), the axle and suspension system (14.84%) and the gearbox (11.54%). These are not the cheapest and quickest elements of the vehicle to repair.
With that said, the A5 Sportback is a well-built vehicle that fits the idea of a smart business and family car with plenty of interior space to fit shopping, suitcases, a pushchair, and items needed for work.
The latest model is so new that when looking at the Which? consumer survey, it only awards stars for the new model (0-3 years).
The review and rating provided by Which? consumers for the Audi A5 Sportback showed that one of the largest problems that they experienced was the length of time they were without their vehicle when it needed serious repairs. 5% of owners found that their vehicles had a complete breakdown and had to be towed to a garage where they then spent an average of a week before they were back on the road.
The faults reported by owners were incredibly similar to those mentioned in the data published by ReliabilityIndex, with 8% reporting that they'd had faults with their cooling systems. However, 20% of all faults reported were minor electrical issues unrelated to the engine. People also said that they had experienced problems with their door handles and the exterior trim.
The information provided by owners for the Which? Consumer survey show that the majority of issues were inconsistent, with no particular component experiencing faults. It's for this reason that the Audi A5 Sportback was awarded an average 3 stars out of 5 for 2020.
If you are reading this and thinking that you will now avoid the Audi A5 Sportback, even if it's a car you've been looking at for a while, then don't dismiss it as your business or personal vehicle. If the Audi A5 Sportback is still the vehicle for you, it's worth considering a lease with maintenance pack, which would reduce the expense and risk should you experience any of the issues we have mentioned.

How reliable is the Audi Q5?
The Audi Q5 was initially released in 2007, the second model to be launched in Audi's crossover range. The Q5 is a compact crossover, the second-generation model was released in 2017. A long-wheelbase model was put on sale in 2018, called the Q5L (though it is only available for the Asian and North American markets). The diesel range for the Q5 is 44.8mpg and the petrol range is 33.6mpg.
The Q5 doesn't fare very well when it comes to its score on ReliabilityIndex, though it performs better than the larger Q7. In fact, it has one of the highest (for that read least reliable) scores that Audi was awarded in 2020, 285.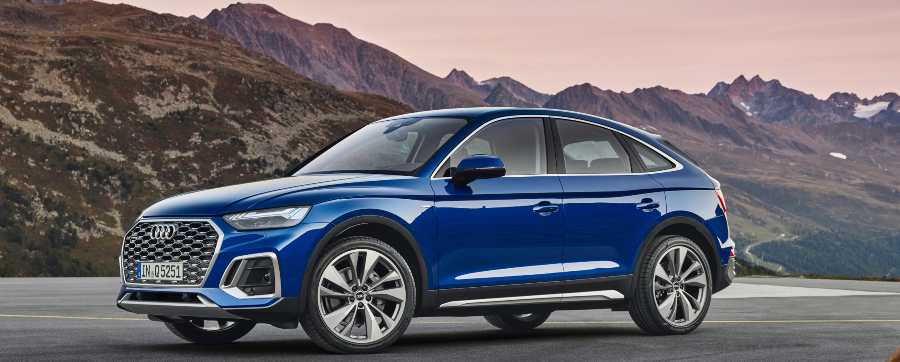 When things go wrong with the Q5, according to data from ReliabilityIndex, it's your wallet that will take the biggest hit. Average repair costs for the Audi Q5 are £774.
Minor repairs mean that your crossover will be off the road for an estimated four and a half hours. Using the calculation previously mentioned – where a mechanic hour costs £90 – over half of the repair costs go to pay for the replacement parts required, meaning that parts can be rather expensive, obviously depending on what has gone wrong.
According to the Warranty Direct information – which comes directly from claims made by Q5 owners who have a warranty through the company – 28.74% of all faults that are recorded are for non-engine related electrical issues (so things like the infotainment system, windows, auto-folding mirrors and the central locking). Issues with the engine account for 20.96% of all claims, gearbox faults are the reason why 19.16% of people have to take their Q5 to the garage and the axle and suspension system cause problems for 10.18% of owners.
Which? looked at the newer model Audi Q5 for their 2020 Consumer survey and the data that they gathered from owners was incredibly similar to the information that was provided by Warranty Direct and the ReliabilityIndex 2020 report.
If you are looking for a compact crossover and love the look of the Audi Q5 then the diesel model is much more reliable than its petrol counterpart, spending much less time off the road when in need of repairs (the petrol model is off the road for an estimated two and a half days when it needs to be repaired).
One thing that makes it difficult for owners is that there is no specific fault that can be found with the Q5. There are many different issues reported and there is no consistency, it's difficult to pinpoint one problem that all Q5 models experience.
Issues range from:
Faults with the exterior trim
Non-engine electrical issues (mirrors, windows)
Engine management system
Start/stop system
The number of people who experience the last two issues varies greatly depending on whether they have a petrol (10%) or diesel (5%) Q5.
Unfortunately, as so many people did report differing faults with their 0-3-year-old models, Which? awarded the new Audi Q5 just 2 stars using their rating system.
As mentioned, when discussing the Audi A5 Sportback, if you are tempted by the Q5 there are options. Leasing the compact crossover for several years with a maintenance pack will give you the reassurance you need and protect your wallet from potential costly repairs.
Should I buy, lease, or hire an Audi?
As with most manufacturers, reliability for Audi models is mixed. At one end of the spectrum you have the TT which performs incredibly well and has earned good scores from Consumer reports and warranty data, and then you have the Audi Q5 and A7 that have expensive repair costs and can be off the road for a considerable period of time.
Audi, though, has a strong reputation and is a manufacturer that is always updating models.
If you are thinking about buying, leasing or hiring an Audi for personal or business use, many of the models have a good miles per gallon range (or range per charge) and they are smart and stylish so make a good impression if you're driving to see business clients or just turning up to a family event.
If you are concerned about being hit with high repair costs when you get your new vehicle, leasing is a fantastic option, especially with the addition of a maintenance package that will remove any worries you may have, these will cover the cost of any repairs that could come up while you have your Audi.
Conclusion: How reliable is Audi?
As has already been mentioned, Audi manufactures many different models and each one comes with both good and bad points. In this article we have looked at some of the more popular models available and mentioned issues that you may encounter.
They aren't the most reliable brand on the market, experiencing issues with their technology, engines and axle and suspension, but Audi isn't the only manufacturer that has these issues, and many owners will attest that they have had their vehicles for several years and never had any problems.
When it comes to scores from ReliabilityIndex and the average rating rewarded by Which? Audi is a brand that is in the middle. It's not up there in reliability with Honda and Lexus, but it also isn't right at the bottom of the scale with some other manufacturers.
Though Audi doesn't score at the top of the list when it comes to reliability, it is a brand that consistently produces vehicles that score incredibly well when it comes to build, performance and style.
It is down to you as an individual to determine what factors are the most important when you come to purchase, lease, or hire your new vehicle.
Fed up with looking for your next vehicle?
Need advice from an experienced Vehicle Specialist on what vehicle is right for you?
Book your FREE consultation now