Best cars for cleaners
Best Cars for Cleaners
I take my hat off to cleaners, I really do. Cleaning is my least favourite past time and so I have a great deal of respect for anyone who gets a kick out of hoovering and polishing. Whether they are self-employed and driving to multiple destinations to scrub, mop and wipe or perhaps they just have one big public space they are responsible for keeping pristine. In this article, we'll take a look at a day in the life of a self-employed cleaner. This will help us to understand what they need from their vehicle, and then what cars we recommend to transport them between destinations in comfort.
A day in the life of a cleaner
5am start for our cleaner as they have 2 offices to clean before the teams arrive at 9am. A piece of toast and marmalade washed down with a cup of tea fuels them on their way. Packing up mops, buckets, hoovers, dusters, cloths and cleaning fluid into the boot they head off to office number one. Dressed in casual clothes and a tabard they head off on their way.
The First Job of the Day
6am A small office, home to around 40 staff is the first destination. Unloading the hoover, bucket and other cleaning equipment they get started. The toilets are scrubbed first, followed by the three main rooms and the staff room/kitchen. The whole job from start to finish takes our superhero cleaner just an hour and a half. Celebrating a job well done our cleaner has a 5-minute break in their car to enjoy a cereal bar before moving on.
8am Meeting a colleague at destination number 2 our cleaner sets to work mopping the floors, hoovering and polishing while having a good old catch up with their colleague about the weekend. Staff start to arrive as the finishing touches are being made and our cleaner quickly finishes off to head home.
That's not the end of the day for our cleaner though. A proper breakfast prepares them for the rest of the day. On the agenda are 2 domestic cleaning jobs followed by one "after hours" office clean.
Halfway through
12:00 Our cleaner arrives at their first domestic cleaning job. An elderly lady called Maureen makes them a cup of tea and they have a nice chat as work begins on the kitchen. The hoovering is always the last task. Maureen's place is just a one bedroom flat so it only takes a couple of hours to clean.
14:00 The next job is a house clean for a young working family. No one is home so our cleaner lets themselves in and gets to work. Dusting, bleaching and cleaning all surfaces. Followed by bathroom cleaning and then floors and hoovering. 3 hours later and it's time for a break.
Break time
17:00 Our cleaner grabs an hour break in the car. They hop into their car and turn the radio up high. Our cleaner enjoys a cold drink and some lunch while listening to their favourite podcast. Then they check their phone and rest their weary feet. Then it's time to head to a big office on the outskirts of the town.
18:00 Meeting the rest of the team at the office our cleaner gets straight to work. This is the final job of the day so everyone tries to make it quick. Taking a floor each helps get it done quicker. After an hour and a half, our cleaner is done and celebrates with a cup of tea with a colleague before heading home.
Essential features in top cars for cleaners
Now that we have a good idea of what our cleaner faces in their day to day life we can compile a list of car features to help make life easier.
Because our cleaner needs to transport some bulky equipment such as a mop, bucket, hoover and a variety of cleaning solutions we know that a large boot space is essential.
Not only that, a keyless entry system could be useful. Lugging all of these items to load the car back up will be even harder with keys in hand.
A good infotainment system will keep our cleaner entertained on their journey and on the little breaks between jobs. In-car wifi would be a neat little feature and maybe a glove box fridge to keep snacks and drinks cool would really make life sweeter for our cleaner.
Top 5 cars for cleaners
Taking what we've learnt about the needs of cleaners and how they use their cars we have compiled this complete list of the top 5 cars for cleaners.
Peugeot 3008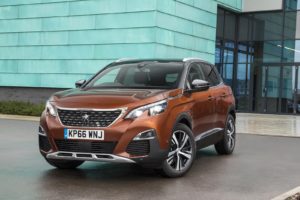 The new Peugeot 3008 is the family car with one of the largest amount of boot space. A small lip at the bottom of the boot opening means loading and unloading are easier. A removable floor provides extra room, while a storage net keeps luggage from rolling around. Featuring keyless access our cleaner can walk up to the car and the boot will pop open. An advanced infotainment system which includes Apple Car Play and Mirror Link (for Android), as well as a smartphone charging plate are all perfect features to ensure our cleaner can stay connected on the move and during breaks.
Learn More about the amazing Peugeot 3008
Skoda Octavia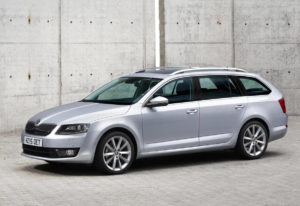 The boot space in the Skoda Octavia is like a tardis. Compact on the outside but simply enormous inside. It's great for our cleaner if they want a hatchback car but they still need the large boot space of an SUV. There really isn't much difference between boot space in the Octavia and the Peugeot 3008.In fact, it's just 1-litre difference between the two. Again with keyless entry and engine start it's ideal for loading up equipment. The infotainment system ŠKODA Connect offers online services which provide more information and real-time navigation details and Care Connect that provides remote access as well as assistance.
Discover more information about the stunning Skoda Octavia
Hyundai i20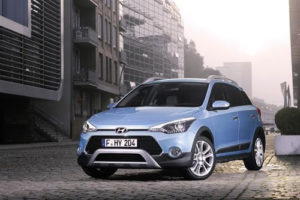 We had to put a small car on our list and one of the best in terms of boot space is the Hyundai i20. In fact, the i20 has more space in the rear than some family hatchbacks. Also with smart keyless technology for easy access and loading the boot. Our cleaner will love the sensors on the car for safety, comfort and ease to drive. Putting the car lights on, engaging the windscreen wipers and rear parking sensors make driving it a dream. The smart phone docking station is great for navigation. Or if our cleaner fancies catching up on a TV show while passing time on their break, just dock the phone, press play, sit back and relax.
Discover all you need to know about the handsome Hyundai i20
VW Tiguan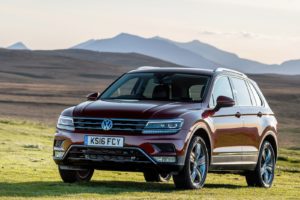 A very practical choice. The Tiguan has more than enough room in the boot for all of our cleaners equipment. But just in case they need a bit more the rear seats not only fold down but slide backwards and forwards. Meaning you can still take passengers, and increase your boot space. Nice! Keyless entry for easy access? Yes of course! Plus a pretty special infotainment system. VW have thought of everything with this one. App Connect – three innovative technologies that allow you to bring smartphone apps onto your infotainment system's touchscreen. Genius!
Want to know more about the very wonderful VW Tiguan
Mercedes E Class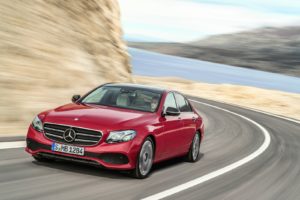 We couldn't resist adding a little luxury in there. The Mercedes E Class is just that. With a nice spacious boot, it has ample space for equipment. Fold the seats down and you can slide items into the fully flat boot without any obstructions on days you need more space. The infotainment unit inside the car is undoubtedly neat and the quality you would expect from Mercedes. In fact, the E Class is so packed full of features it's hailed as the next step towards autonomous driving.
Our cleaners day can be tough with long hours and manual work. A car that ticks all the boxes is just the partner they need to make their day easier. Choosing between one of the brilliant cars on this list will be a tough choice. 
Fed up with looking for your next vehicle?
Need advice from an experienced Vehicle Specialist on what vehicle is right for you?
Book your FREE consultation now