You need a new car. And it has to be fit for a family. Maybe your family is growing, and soon you'll have a happy new addition to fit in the backseat. Or, maybe your little one has joined a sports team and you're going to have to be transporting a five-a-side to and from matches every Saturday.
But, what car do you get? There are loads of cars that are perfect for families on the market but narrowing them down can be a long and frustrating task. At OSV, we advise people every day on what car we think would be perfect for them, which is why we've written an article on what you should be looking for in a family car, and which ones might be right for you.
What should I consider before looking for a family car?
As I mentioned, there are loads of family cars on the market so looking without any idea of what you need can be overwhelming. Here are some of the things you should be thinking about before you start shopping;
How big is your family?

If there are four of you, then you can opt for a smaller car. However, if there are five or more of you, then you might want to consider a seven seater.
How active is your family?

If you're all mad about sports and outdoor activities, then you'll need a bigger boot. Also, if you have to transport a lot of eager children on their way to their football match a seven seater could be a good idea.
If you transport things such as horse boxes, then you will need a car with towing abilities. Also, if you do need to tow horses, then you will need a car with a bigger engine.
Do you have pets?

If you have a dog or multiple dogs, then you'll need an estate or a hatchback. This is because they both open up into the car so the dog can breathe. They also have a bigger access area making it easier for your pets to jump in and out.
Where do you live?

If you live in the countryside, then you will probably prefer the safety of a four wheel drive.
How many miles will you be doing?

If you are doing a lot of miles in your car, perhaps you go on holiday with it a lot, then you'll want to consider a diesel engine over a petrol.
If you're unsure where to start, think about your old car. What about it makes it unfit for a family? If you list everything that makes it unsuitable, you know what to look for in your next one.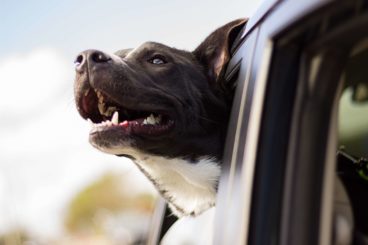 What are the best cars for a family with a couple of children and a dog?
Before we start, this is based on my experience and is subjective. Ultimately, what car is best for your situation is your decision. But, I've advised a lot of families about which cars they should look at and these are the ones that have proven to be most popular:
If you are looking for a more prestigious car:

Mercedes E-Class
BMW 5 Series
Audi A6 Estate
If you are not as bothered about having a prestige car:

Ford Mondeo
Volkswagen Passat
Vauxhall Insignia
All of these cars will have enough space to comfortably fit three people in the back and are either hatchbacks or estates. Which, as we mentioned earlier, is vital if you have dogs.
What are the best cars for families who live in the country?
If you live out in the country, then many families like the safety of a four wheel drive. 4×4's tend to be popular, and crossover vehicles are also proving to be increasingly popular. These are cars such as:
Nissan Qashqai
Kia Sportage
Other cars such as:
Are also perfect for country dwelling families.
These can also be on longer contracts, which is perfect for families who want lower monthly payments.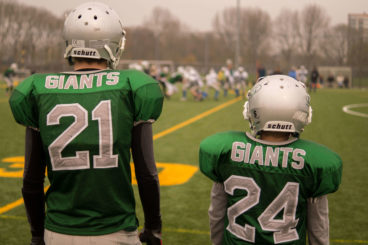 What are the best cars for active families?
If you're a family that love their sport, then you'll want a car that has enough space in the back to comfortably fit three people. You might even want to consider a seven seater. And, you can't forget a bigger boot to hold any equipment.
I would recommend looking at the Volkswagen Touareg as it has three seats in the back, it's higher off the ground and it has a lot of boot space. If you are looking for a seven seater, then a Volkswagen Touran or a Citroen C Grand Picasso will be great for carrying a team of excited, and muddy, children.
What are the best family cars that don't compromise on style?
Let's face it, some family cars aren't the best looking. But, the good thing is that there are a lot of cars that are suitable for families that also don't compromise on style.
However, these cars do tend to lean towards the more prestigious, such as:
Audi Q7
Volvo XE90
Audi A4 or A6 Estate
Mercedes E Class
BMW 5 Series
What are the top ten most popular family cars?
Again, this is in my experience, but the most popular family cars that I have seen are:
Ford Focus
Nissan Qashqai
Kia Sportage
Audi A6
Audi A4
Ford Mondeo
Volkswagen Passat
Volkswagen Touareg
Mitsubishi Outlander
Vauxhall Astra
Volkswagen Golf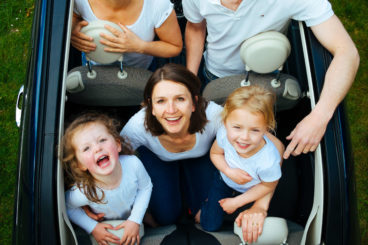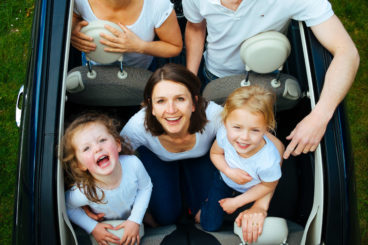 What should I look for when test-driving a family car?
So, you've narrowed it down to a few cars, and you want to test drive them first. What should you be looking for?
Space

Check how much space there really is – will your children be comfortable in it? Is the boot big enough to comfortably fit your dog? What about sports equipment?
Check the safety rating

This is something that tends to be important to families. The safety ratings on cars vary depending between makes and models, and a more expensive car doesn't always equate to a safer one.
What equipment does it come with?

Look for things such as parking sensors and any safety equipment that will make driving with a family easier and safer.
Is it an automatic or manual?

In my experience, families tend to prefer automatics. Possibly because it helps to have a hand free for emergencies.
What is the average cost of a family car?
It depends entirely on your situation. A prestige car such as an Audi or Mercedes will cost you roughly between £300-350 a month. A car such as a Ford Mondeo or Vauxhall Insignia might cost you between £200-250. As you can see, there's not much difference between the two. Some cars come with longer contracts, which will make the monthly payments lower, but ultimately, it's down to your individual situation. You can read our article on the things that affect lease price here for more information.
As you can see, there are a lot of things to consider when buying a family car. There are also plenty of options out there. Hopefully, this article has given you some idea of the sort of thing that you should be looking for, and will help you find the perfect family car for you.

Latest posts by Rachel Richardson
(see all)