Do lease cars cost more to insure? | Tips to reduce insurance costs

Do lease cars cost more to insure?
It's important to do your research when thinking about leasing a car. This includes planning your budget considering all of the additional costs. It's worthwhile noting that your lease payments typically won't include car insurance. You do still need to insure your lease car, but this will be an additional cost you'll need to budget for. In this article, we'll take you through ways to reduce your insurance premium and answer the important question, do lease cars cost more to insure?
Is insurance more expensive on a lease car?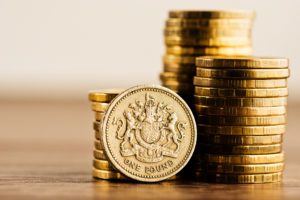 Research shows that in some instances car insurance is more expensive on a leased vehicle. You are required to hold fully comprehensive cover by most lease companies. The option to just be insured for third party or third party, fire and theft aren't typically available on lease cars.
How do I set up car insurance for a lease car?
Setting up lease car insurance can be done in the same way as regular insurance. You'll need to inform your insurer that it is for a lease vehicle. You will then be asked to provide details about the registered owner of the vehicle and the drivers. This information is crucial to get a clear idea of your lease contract and the level of cover you need to satisfy the contract.
The registered owner of the vehicle will be your finance company. Find out more about who owns a lease car.
How can I reduce the cost of my car insurance?
Unfortunately, car insurance is an expense which you must pay. Legally, every car on the road in the UK must be covered by at least third-party insurance. For lease cars, it is required that they must have fully comprehensive insurance cover. Fully comprehensive cover isn't always more expensive than third-party. In fact, increasingly, fully comprehensive cover is cheaper. This is because of an influx of higher risk drivers such as younger people choosing reduced cover in order to cut their insurance costs. The insurers have become wise to this tactic. Having noticed people were processing more claims from high-risk drivers with third party policies, and associated these policies with a higher crash risk.
Reducing your insurance premiums can really help with monthly budgeting and you can save £100's a year with these simple suggestions.
Choose the right car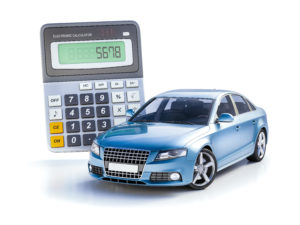 Each car falls into an insurance category between 1 and 50. The higher the category the more expensive the insurance will be. As a rule of thumb the more expensive the car, the higher the insurance premiums will be. This isn't always the case and power of the vehicle will also be a major consideration in the insurance category.
Add an additional driver onto the policy
Believe it or not adding a second driver to your policy can bring down the cost. See for yourself on the comparison sites what a difference it can make. As long as the additional driver is seen as low risk i.e. they don't have any driving convictions. This is especially true if they have a no claims discount too. In the eye of the insurer, additional drivers spread the risk of the policy.
Additional drivers can spread the risk of the policy in the eyes of insurers; and if the additional driver is seen as lower risk, then the price will almost certainly drop. Things like age, endorsements on their licence, job and driving experience all play a part in how insurers evaluate the risk of an individual so keep this in mind.
The best deal isn't always found on comparison sites.
Comparison sites are great for quickly comparing quotes from a wide range of providers and gauging an idea of what you can expect to pay. However, not all companies are on comparison sites. Direct Line only offers quotes directly as an example. To be 100% sure you're getting the best deal you should check independent providers too.
Change where you park your car.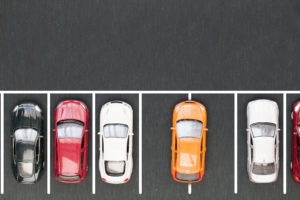 Insurers look at the location of where your car will be parked and compare it with the risk of vandalism and theft to calculate part of your insurance premium. Cars parked in a garage or driveway will benefit from cheaper prices because insurers will calculate that they are less likely to be damaged than those parked on the street. If you have access to a garage or driveway your insurance premium will most likely be lower.
Reduce the times you claim
Building up a no claims discount is instrumental to lowering your car insurance premiums. If you have a minor accident in your vehicle with minimal damage to your vehicle you should consider protecting your no claims discount by repairing the damage without claiming.  Repairing the damage may cost slightly more than if you were to pay an excess and claim back the rest from your insurance. But, your premiums would rise if you make a claim. Our recommendation is to only claim on your insurance for major damage.
Pay your premiums annually
You'll receive a cheaper price if you pre-pay for your car insurance up front. You typically pay a higher price if you pay your premiums monthly. So, if you have the cash to pay up front you 'll save a bit here too.
Choose to pay a higher excess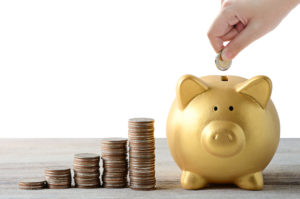 Agreeing to pay a higher excess if you were to make a claim on your insurance will see your premium lower. The insurance company have less to pay if your excess covers more of the repair. So your monthly price is lower. Of course, it does mean that you'll have a higher cost should your car be involved in an incident. Finding a good balance is best. You don't want to price yourself out so that if you do incur some damage to your car that you have to pay for the whole cost.
Have your motoring tracked
Allowing your insurance company to track how you drive your car can reduce your premiums. A black box is fitted to the vehicle which monitors speed, handling/swerving and aggressive driving. Careful drivers will build up large discounts over time. Not all insurers offer this and you may find that you can obtain a similar or cheaper quote without the tracker. It's always worth comparing deals.
Your lease car is likely to cost more to insure than if you owned the car. But if you use some or all of these tips then you will certainly be able to reduce the cost. Remember that a no-claims discount is imperative to reducing your premiums over time. When considering your budget for leasing a car you must include the insurance premium you'll be required to pay.
Fed up with looking for your next vehicle?
Need advice from an experienced Vehicle Specialist on what vehicle is right for you?
Book your FREE consultation now