The Fiat Panda might not be an MPV, but it seems that the Italian's mission this time around is to make their Fiat Panda the car that does everything that certain consumers will ever need.
Car all-rounders are not easy to find, especially ones that are not too big. After all, not everyone wants a hulking family-sized MPV on their driveway. The Fiat Panda is efficient, big where it needs to be big, whilst small enough to easily get you from A to B in the city. It also offers great performance and enough hi-tech to satisfy most gadget loving consumers. Let's take a closer look at what the Fiat Panda offers with our Fiat Panda review.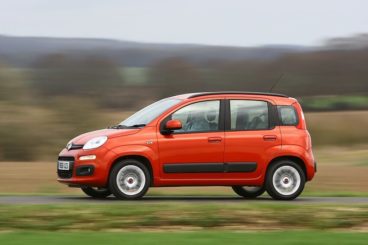 Looks Small, Feels Big
The Fiat Panda has three engines on offer; the base-level 1.2-litre petrol unit, the 0.9-litre TwinAir petrol variant, and the eye-catching 1.3-litre MultiJet diesel that generates 75bhp. It's a wide variety of choice that will keep Panda consumers happy, and we're also pleased to announce that improvements have been right across the board. Despite its size visually, the third generation 2014 Fiat Panda feels big. To appreciate this, you'd really need to get behind the wheel. Perhaps the sense of bigness is down to a tweaked suspension set-up, as well as improved torsional stiffness.
Owing to these improvements, the Fiat Panda also manages to approach corners with more confidence, turning with greater sharpness, no doubt helped by the electric power steering. Fiat have also stated that the Fiat Panda is quieter than last time around, and indeed it has been reduced by half, with the result being that you can actually have a chat with your mate whilst you cruise. And because the underpinnings are shared with Fiat's popular city car, the 500, handling is fantastic when it comes to navigating your way through a boxed-in, cramped urban sprawl. Nifty as heck. If there is one slight grip, it's that the precision of the 5-speed Fiat Panda automatic could be a little better.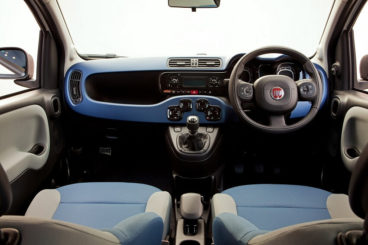 Rounded Rectangles
The Fiat Panda is a tall car, comes with a five-door shape and, despite being bigger than its predecessor, sits on the same wheelbase. The designers have done a good job in making the Fiat Panda look friendlier, with the guys at Fiat saying that it's based on a 'squarical theme.' If you're not too sure what that means, it probably doesn't matter; in short, the Fiat Panda benefits from rounded rectangles mania, with them being proudly displayed everywhere. They're even to be found in the front air intake.
Inside, the Fiat Panda offers even more 'squarical' touches, with those rounded rectangles even finding their way onto the steering wheel boss. The dashboard benefits from a lovely coloured frame (you have a choice of colours) whilst the storage pocket provides ample room. The cabin is overall of better quality than last time around, and boot space is bigger, with a capacity now of 225-litres.
Facts and Figures
Fiat Panda deals start around £9,000 and rise to about £13,000. Used Fiat Panda's and second hand Fiat Panda's will invariably be a little cheaper. There is a £1,200 premium if you want to opt for the TwinAir petrol unit. For the 1.3-litre diesel engine, there is a premium of £2,200. The base-level 1.2-litre is good enough, though, and you can easily modify it by adding a few extras, such as the Low Speed Collision Mitigation System which reduces the chances of collision by scanning the distance between you and the vehicle directly ahead.
Fiat Panda eco figures are generally good, with the TwinAir 85bhp emitting 99g/km of CO2. Fiat Panda mpg figures tend to be very good as well, with the exception of the fairly old 1.2-litre petrol unit which manages 57.6mpg. The TwinAir unit offers numbers of 67.3mpg.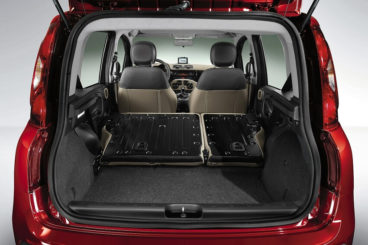 Final Thoughts
The Fiat Panda has become synonymous with value for money small cars over the years, and the 2014 Fiat Panda is a worthy addition to a very impressive canon. As functional as ever, the Italian brand have commendably managed to keep it innovative despite the obvious limitations that its sector would seem to impose. Likeable, useful, and punching above its weight.
If you want to get hold of a new Fiat Panda don't hesitate to leave us a message on our contact page, or give us a call on 01903 538835 to find out more about our Fiat lease deals.

Latest posts by Will Titterington
(see all)