Review of the all-new Fiat Punto
Smart, stylish and sensible; the 2015 Fiat Punto is back! This long-time fixture of the affordable supermini segment has now evolved to reclaim its place as a contender. The Italian brand claims to have perfected the Punto package by making it more stylish, more technology happy and cleaner – with the new twin cylinder TwinAir petrol unit that outguns all competitors when it comes to maintaining low running costs. One thing's for sure – this thoroughly rejuvenated 2015 Fiat Punto is one to watch.
Clean and effective in design, Fiat has imbued this new 2015 Fiat Punto with 'cheeky sophistication' that is something akin to the earlier Grande Punto styling – giving it a trendy suedo-micro-Maserati look. The 2015 Fiat Punto has a sleek teardrop-like shape and on the largest wheelbase in the segment at 2510mm. This makes the interior surprisingly spacey – especially in the rear seating area where the extra wheelbase combines with the teardrop-like shape peaking to give it a good amount of head and leg room. Sadly this is the priority over the boot space which is slightly less than you'd get in rivals at 275ltrs. It should manage most things an owner of this kind of car would need out of it, but if you spec it without the spare tyre then you can use the space beneath the floor for storage.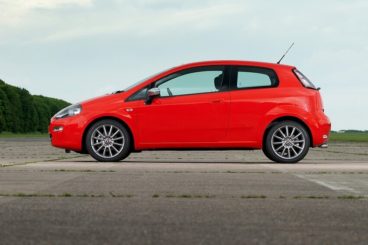 If you need more room then drop down the rear seats too – you'll actually end up with one of the biggest total cargo areas of the entire segment. Up in the front of the cabin, Fiat have given the area a bit of love and attention to move it away from the older Punto's vaguely cheap and plasticy feel. It's all about the details which include better materials and finishes, cool effect seat covers and a steering wheel that really feels nice to hold. The chairs are supportive and the driving position is well set (with plenty of adjustability as with the steering wheel) providing good all round visibility and all the controls fall nicely to hand. In all the Fiat Punto's actually a very comfy place to be.
Unless you go for the entry level petrol engines (which admittedly are rather unremarkable) you'll be happy to find that the Punto has regained that old Latin spark that made it such a fun car to drive in the first place. Fiat's class leading 85bhp 2 cylinder 0.9ltr TwinAir petrol engine (complete with 6-speed manual gearbox) is an option for the first time. The Fiat Punto gets to 62mph in 12.7seconds up to a top speed of 107mph, which might not sound super impressive, yet if you consider that it's about the speed you would go in a Ford Fiesta, yet it sips petrol better and is a good 40% cleaner! What a proposition. Further up the range we have a pair of petrol and a pair of diesels. The 1.3 multi-jet diesel engines come in 75bhp and 85bhp forms which pull well, reaching 62 in 13.1 seconds up to a top speed of 107mph. The petrol units have great pulling power on account of Fiat's multi-air technology which make them pretty sprightly to drive. The 1.4ltr units come in 105bhp and 135bhp turbo forms reaching 62mph in 10.8 or 8.5 seconds and topping out at 115mph or 124mph respectively. Driving in an urban setting, you'll have the handy city steering mode that will give the Fiat Punto excellently light steering for in town manoeuvring. Out on the real road and without city mode engaged, the steering can feel a bit vague at times. The ride is good as long as you don't specify yours with sports suspension which will be overly firm and not very suited to such a car. This is a Fiat Punto at the end of the day – not a BMW M3.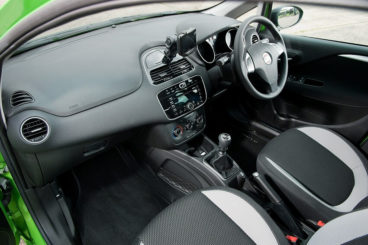 All in all, what's the lowdown with the Fiat Punto? It's nice to see that the cheeky Italian spirit of the original from 20 years ago still alive and kicking this modern take. You should definitely consider splashing out on a decent engine to really bring out this character and get the most out of the Punto. Done right, it's a car with cool character, slick styling and fantastic running costs for the amount of performance you are getting and the price of which you can get hold of one. This package has been perfected to be everything it should be!
If you want to get hold of the Fiat Punto then don't hesitate to leave us a message on our contact us page or give us a call on 01903 538835 to find out about our Fiat lease deals.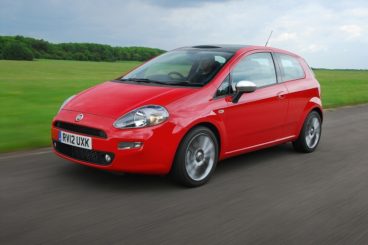 Latest posts by Will Titterington
(see all)