The Fiat Qubo is looking to fill a gap for consumers who want something functional and family-friendly that can be purchased on a budget, but which isn't quite as boring as many of the mini MPVs currently out there.
Ah, the van-based mini MPV. Reliable and practical in every way, but nobody really thought it would ever become cool. But families are now looking for something a little trendier to carry them and their shopping around, and this is where the Fiat Qubo comes in. It's small and compact, versatile and functional, bright and perky, and it's also super trendy. Whether you just want to nip to the shops or take your family on holiday, the Fiat Qubo is after your attention. Let's take a closer look at what the Fiat Qubo offers with our Fiat Qubo review.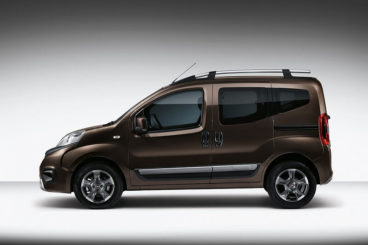 Perky
Van-based mini MPVs are not known for their racy and outlandish exuberance, and the Fiat Qubo continues this theme somewhat. Neither the 1.3-litre 75bhp nor the 1.4-litre 73bhp can get to 60mph from rest in under 16 seconds, so if you're looking for something nippy, you may be bang out of luck here. Still, the diesel unit does deliver a decent driving performance. Backed by 190Nm of torque, the Fiat Qubo isn't faster than it needs to be, but it isn't really any slower either.
Because this is a van-based mini MPV, driving the Fiat Qubo means that you're perched quite high behind the wheel. You don't lose out on comfort though, because the adjustable wheel come be moved up and down, whilst there is also the option of a height-adjustable seat. Suspension is softer than last time around, as is grip and steering, though body roll is still a bit of a problem.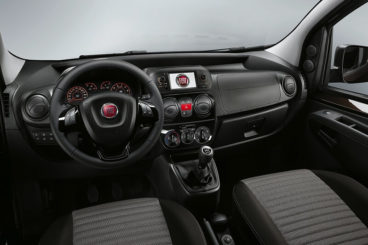 SUV-Like
Spacious small cars, when designed right, should look exactly what they are on the outside – spacious and practical. Thankfully, the Fiat Qubo looks just right. With a tall roof and a stubby bonnet, it has all the elements needed for a roomy mini MPV.
The problem the designers had was not with practicality, though, but with aesthetics. It was always going to be an issue, but thanks to oversized wheel arches and bumpers, as well as confident rear side windows, the Fiat Qubo looks almost like an SUV. In other words, it looks the part.
Despite being pretty much the same size as a Fiesta, inside it houses a surprising amount of room. Headroom is particularly generous, whilst adults will also be spoiled for legroom. Storage areas are in abundance, whilst boot space comes at an incredible 650-litres – much more than your average mini-based MPV.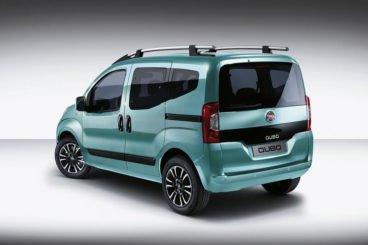 Facts and Figures
Fiat Qubo deals start at around £11,000 and rise to about £15,000. If you opt for the 1.3-litre diesel instead of the 1.4-litre petrol there is a premium of £1,200. With the diesel, you get the option of making use of the Fiat Qubo automatic gearbox. Prices overall see the Fiat Qubo a little more expensive than the Citroen Nemo Multispace, but the Qubo is arguably the trendier of the two. Standard specs include power steering, a trip computer, and remote central locking.
The diesel unit manages fuel consumption figures of 63mpg whilst emitting just 119g/km of CO2. The petrol variant offers up numbers of 40.4mpg and 165g/km. To make sure your figures are as good as possible, Fiat offer their ecoDrive system, which collects data related to how you're driving.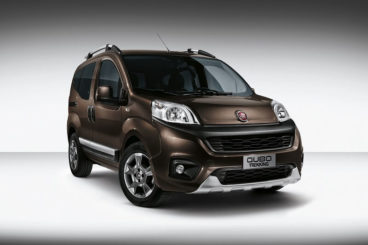 Final Thoughts
Despite its trendy SUV-like looks, the Fiat Qubo is a very versatile and competent little machine that will do much more than simply get families from A to B. If you're operating on a budget, you could do much worse than invest in this able mini-MPV.
If you want to get hold of a new Fiat Qubo don't hesitate to leave us a message on our contact page, or give us a call on 01903 538835 to find out more about our Fiat Qubo lease deals.

Latest posts by Will Titterington
(see all)