How to get the best deal on a new car

How to get the best deal on a new car?
If you've made the decision to purchase a new car you'll likely already be aware of the downsides. In case you're not sure. Take a look at this article on the pluses and minuses of buying a new car. One of the downsides is the large decrease in the value of your car from the moment it's driven off of the forecourt. There are a few ways you can save some money though. In this article, we'll tell you how to get the best deal on a new car.
Choose the right car
Some cars will devalue faster than others. So checking out which ones seemingly keep their value longer will help with the re-sale value of your car in future. One way to check this is to look at the new cost of a three-year-old car and the cost of the same car now. The Parkers guide online can give you a really good insight and help you to make your decisions.
The Money Saving Expert have listed the ten cars which lose the most value after 3 years.
| | | |
| --- | --- | --- |
| CAR | NEW PRICE | VALUE AFTER THREE YEARS OF   OWNERSHIP/36,000 MILES |
| PEUGEOT ION 5dr Auto | £33,100 | £5,725 |
| CITROEN C ZERO 5dr Auto | £33,100 | £5,975 |
| MITSUBISHI I-MIEV 5dr Keiko Auto | £29,990 | £6,475 |
| AIXAM CROSSLINE GTR 3dr Auto | £12,370 | £3,500 |
| CITROEN C4 1.6 VTi VTR+ 5dr Auto | £18,535 | £5,650 |
| VAUXHALL ZAFIRA 1.7 CDTi ecoFLEX Design [110] 5dr | £24,325 | £7,425 |
| FIAT FIORINO 1.3 Multijet 95 Adventure 5dr [5 seat] Start Stop | £16,892 | £5,175 |
| MG MOTOR UK MG6 1.8T S 5dr | £15,141 | £4,750 |
| VAUXHALL CORSA 1.3 CDTi [95] ecoFLEX S 3dr [Start Stop] | £14,285 | £4,600 |
| CITROEN C4 1.6 VTi VTR+ 5dr | £17,565 | £5,700 |
They have also listed the top car brands which typically hold their value well:
| | |
| --- | --- |
| MANUFACTURER |             % LOST PER YEAR |
| Land Rover | 24% |
| Jeep | 33% |
| Tesla | 33% |
| Mercedes-Benz | 35% |
| MINI | 35% |
| Lexus | 35% |
| Mitsubishi | 35% |
| Audi | 35% |
| Mazda | 36% |
| Dacia | 36% |
Choose a car that's the cheaper to run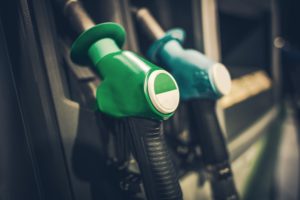 There are a few rules of thumb to remember to ensure you're choosing the most economical car. Typically, petrol cars are cheaper than diesel. While diesel cars are hailed to be more economical they could be on their way out. Read more in our article Is diesel being discontinued?
Manual cars are cheaper to buy than automatic. However automatic cars tend to offer a better fuel economy because they know the best gear to be in for economical driving. So while the price tag initially is higher for an auto, you could recoup the additional cost over time.
Checking the emissions of your new car will ensure you're not forking out more than you need to on road tax. Driver's of high polluting cars are subject to higher road tax costs in the first year. After this, however, you'll pay a flat fee based on the value of the car. If the car is valued at £40,000 or less then you would pay £140 per year road tax. If your car is valued at more than £40,000 you will be paying £310 per year road tax for five years.
Choose the right time to buy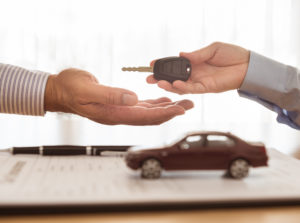 Once you've chosen your preferred make and model of new car the next way you can save a bit of cash on the purchase is to buy at the right time. Knowing when dealerships are nearing the end of their target periods can help you get a good deal. Most dealerships and brokers targeting periods are quarterly in March, June, September and December.
It's also wise to pick a quiet time to visit the dealership. A buzzing dealer or brokerage with potential sales all over the place is not going to be the most fruitful place to negotiate a top package. Visiting or calling in the middle of the month away from payday and avoiding weekends is the best time to visit your chosen dealership.
Ask about a pre-reg car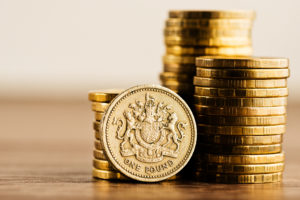 A pre-reg car has already been bought by the dealership or brokerage to artificially meet sales targets. This means you can buy a new car with a big discount. The cars records will show it's already had one owner so you get all the benefits of a new car at a nearly new price. A pre-reg car shouldn't be more than six months old.
The discount on a pre-reg car can be anywhere between 20% – 70% off of the sticker price.
If it's an unpopular model or the dealer/broker is desperate to shift it then you'll get the larger end of the discount scale. Finding a pre-reg car will involve a call around to some local dealerships. Ask if they have any pre-reg models in stock if they make sure you haggle hard. These models have already served a purpose to the dealer. It's also worth asking about test-drive cars or showroom models – the savings can be massive.
Be aware though that a pre-reg car might not be subject to the same attractive finance deals. You also won't be offered the chance to order add-ons as you can when purchasing from new. It's also worth noting that the manufacturer's warranty will have started from when the car was registered. So you might loose a few months warranty here. When you come to sell, the vehicle will show two previous owners instead of one. This could reduce the re-sale value of the car.
Ask about run-out models
Run-out models are vehicle models that are about to be superseded by a new version. The dealers are keen to shift these models. This is to make room for the newer versions. As a result, you can often pick these up with a 30% reduction. These 'run-out' models can be bought from main dealers. You may also find them listed with brokers online or at car supermarkets.
Practice your haggle
Finally, you need to be confident in haggling. Your dealership won't just roll over and offer you the best deal they can do. You need to put your best negotiation hat on. Research the cheapest price for your chosen car and let the dealership know that you have done your research. Be prepared to walk away if the deal doesn't match your expectations. Take a friend if you're not confident and work together to get the best deal.
So despite the fact that your car will loose a lot of value in its first year, there are some ways to save money and make sure you're getting the best deal. No one wants to pay more than they have to after all. Armed with these handy tips and knowledge you can stride into that car dealership and bag yourself a new car at a fraction of the list price.
Fed up with looking for your next vehicle?
Need advice from an experienced Vehicle Specialist on what vehicle is right for you?
Book your FREE consultation now