How reliable is Hyundai? An impartial look at the brand
In comparison with some of the other manufacturers out there, Hyundai is a relative babe in arms. Hyundai cars have been sold in the UK since 1982. During their first year, Hyundai sold almost 3,000 of the Pony model in the UK market.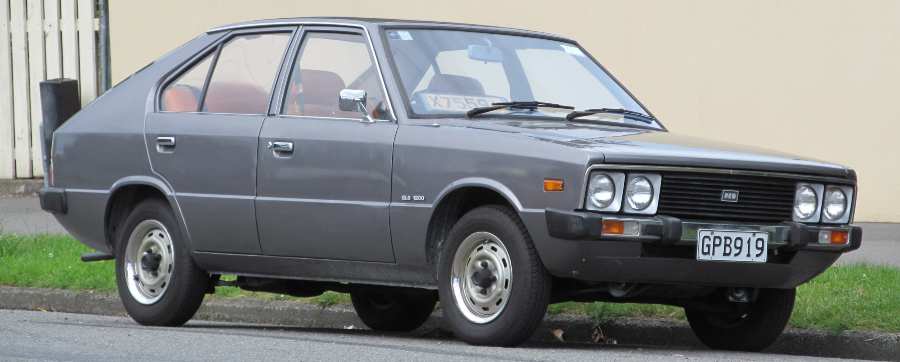 [vc_single_image image="89905″ img_size="full" alignment="center"]The Hyundai Motor Group is now the largest vehicle manufacturer in South Korea and in 2019 became the third-largest car manufacturer globally, after Toyota and Volkswagen.
Though Hyundai has quite a complicated history, the one thing about its models that has never been questioned is the dependability of the cars they produce.
In this article, we look at exactly how reliable Hyundai vehicles are.
How reliable is Hyundai?
The short answer is that they are very reliable.
There is very little question about Hyundai's dependability and this is backed up by reports dating back several years.
Looking at past reports for Hyundai reliability, it's hard to find a negative word said about the brand or the vehicles that it produces.
In 2011, according to a survey carried out by consumer magazine, Which? Hyundai was named the most reliable car brand. In 2013 they won the accolade from Which? again. In the same year, Hyundai was also named most reliable manufacturer by CarMD, an automotive diagnostics firm.
The CarMD reliability study examined repair frequency, as well as the cost of repairs. According to the report, Hyundai had the lowest repair frequency and second-lowest overall repair cost. The study looked at 119 million vehicles, so it was an impressive feat for Hyundai to come out on top.
Looking to buy, lease or finance a new Hyundai? Want to know more about the different finance options available? Download our FREE guide for more information.
In The Telegraph 2017 survey for car reliability, Hyundai came in at a less than impressive 18th. In the survey it was reported that across 100 Hyundai vehicles there were 130 problems. While we say it's less impressive, that works out at 1.3 issues per vehicle, showing that Hyundai is consistent when it comes to dependability.
In 2019, the picture for Hyundai is similar across the different reliability rankings, including WhatCar?, Which? And ReliabilityIndex
In the 2019 survey from ReliabilityIndex, Hyundai was awarded a score of 93, which means they miss out on the top 10 (by 3) in the website's top 40 list and means that they are on equal footing with manufacturers like Skoda, Nissan and Smart.
Across all models, ReliabilityIndex estimated that the cost of repairs was £337.92, which again earned the South Korean brand 13th place on their list. Which is good news for anyone looking to purchase a new car and doesn't want to break the bank if they should experience an issue.
Over the last 12 months the way Which? look at reliability figures has changed, they no longer present a clear ranking system in a list format. However, they are still studying the individual elements of a brand's reliability and awarding stars based on performance. In their 2019 reliability survey, Which? awarded Hyundai an above-average 4-star rating for their 0-3-year-old cars, with cars of 3-8 years earning an average 3-stars.
According to Which?, "Hyundai cars start life with a healthy resilience to the mechanic's wrench, but then slide down into mediocre dependability sometime after their third birthday."
WhatCar? is another magazine that performs an annual study into car reliability. In the latter part of 2019, they released the results of their survey – during which they looked at over 18,000 vehicles by 31 manufacturers. WhatCar? also acknowledged that there are two ages for a car when it comes to reliability; before it turns 5 and after. Some manufacturers maintain a similar level of reliability throughout their lifetime on their road.
When looking at a Hyundai that hasn't yet reached its fifth birthday, you get a vehicle that is in the top 10 with a reliability score of 95.7%. Though reliability figures covering cars over 5-years old have yet to be released by WhatCar? for 2019, they have said that figures for Hyundai are around 20% lower.
How reliable is the Hyundai i10?
The results when you look at Hyundai as a brand are impressive. When you start to look at some of the individual models it gets even better. In the 2019 reports from Reliabilityindex, the Hyundai i10 earned 6th place on the top 100 most reliable cars list, with a score of just 12. When you consider that the more unreliable vehicles score around 600-700 using the same index, this is incredibly impressive indeed. The i10 also has a very impressive average repair cost, coming in at £147.25.
The i10 performed well in several areas according to ReliabilityIndex, including an average time off the road for repairs of just 1.32 hours, and when owners were asked about the issues they experienced with their cars, there were four key areas; axle and suspension, braking system, cooling and heating, and electrical system. One thing that was clear from the reliability score though, was that these problems were not common in the newer cars, and very few people actually experienced any problems in the 12 months prior to the survey being carried out.
The Hyundai i10's dependable performance carried over into the 2019 Which? Reliability survey which took place at the beginning of the year.
The current i10 is the second generation of the model, released in 2013. However, a third-generation was unveiled in 2019, though there is no indication as to when or whether it will be made available for sale in the UK (two other markets have already stated they will not be selling the third-generation model).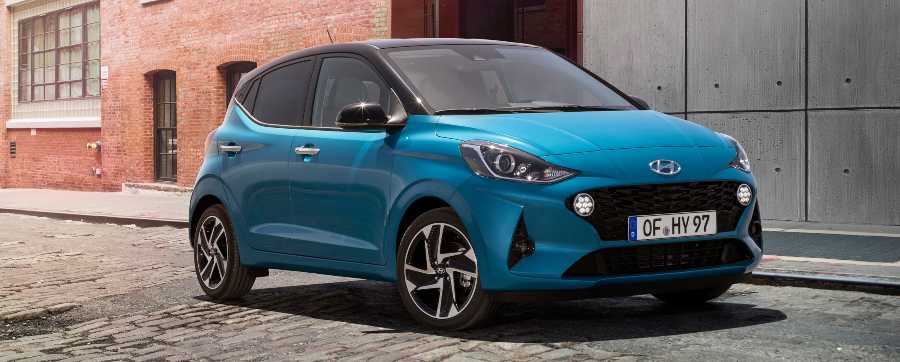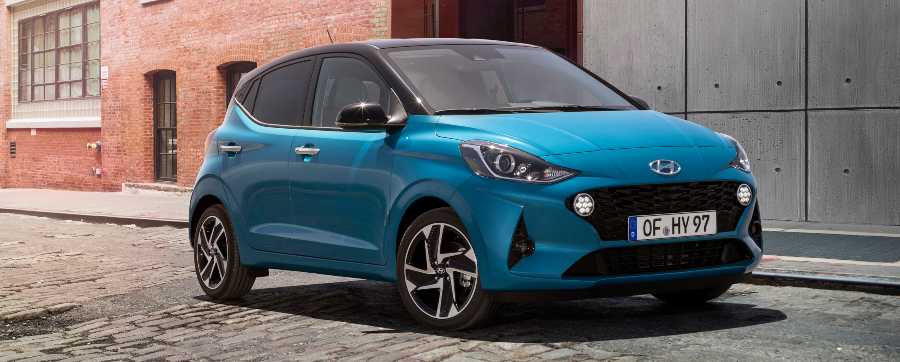 Luckily for those who have purchased a second-generation i10, according to the 2019 Which? report, it's proving incredibly reliable, earning 4-stars in their 5 star rating system. It performs so well that only 16% of i10 owners reported experiencing any issues with the vehicle in the 12-months prior to taking part in the survey. Even better, only 2% of those who reported any issues had a complete breakdown.
Even better for those who have purchased the current generation model and are wondering if it's going to last, the i10 dependability maintains its 4-star status between the ages of 3-8 years. For owners whose cars were already in that age range, less than 25% of them reported any kind of problem, and only 3% reported a total breakdown, which is less than the average for most cars that are over 3-years-old.
For those who did have a problem, they were mostly related to the non-engine electrics, however, none of the issues was experienced by enough motorists to be considered common.
When it comes to the 2019 What Car? reliability survey, the i10 does quite well in the City and Small Cars category. With a reliability score from the publication of 97.6%, the car earned 5th position, surpassing the performance of vehicles such as the VW Up!, Toyota Aygo and even the most popular car in the UK in 2017 and 2018, the Ford Fiesta.
Overall, the Hyundai i10 is a very reliable small car, and one to consider if you are thinking about getting a small runaround.
Is the Hyundai i30 reliable?
Unlike the Hyundai i10, the model Hyundai i30 does not perform as well in reliability surveys. The i30 currently on sale in the UK and European market is the third-generation which was released to the market for the first time in 2017.
In the 2019 Which? reliability survey the i30, unfortunately, only ranked a 3-star rating, with owners who responded. 25% stated that their vehicles had developed a problem in the year before they participated in the survey, this figure is higher than average for cars of this age. Most of the issues that the drivers had were not serious, however, a small number of owners had problems with the engine electrical system.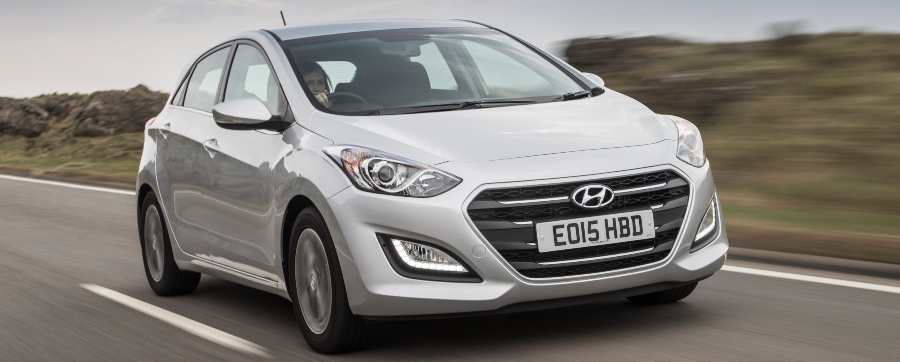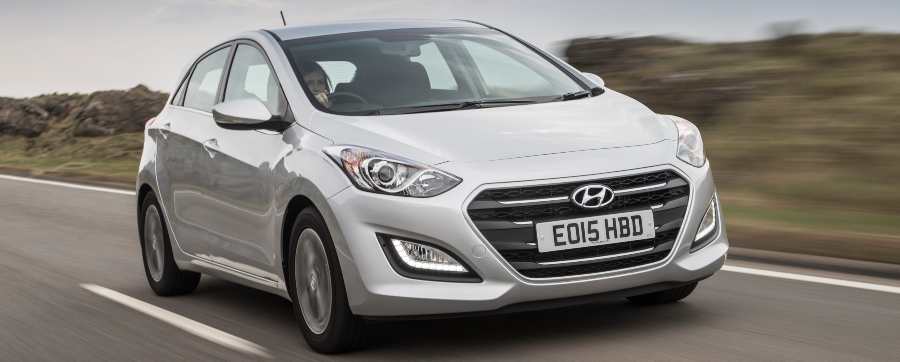 When it comes to the 2019 WhatCar? reliability survey, there are two stories. The second-generation model, which was on the market between 2012-2017 has a very impressive reliability rating, with scores from owners earning it third position in the list of 31 family cars with 97.7%. The newer third-generation model, which was released for sale in 2017 placed 19th with a reliability score of 93.1%.
According to ReliabilityIndex the i30 still has a place in the top third of their top 100 cars of 2019, at position 30 with a score of 31. This is actually an impressive score for a vehicle that earned 3 stars from Which? and 19 out of 31 on WhatCar?.
ReliabilityIndex also discovered that the average cost of repairs, according to their extensive research, was £382.66, which is more than double the cost of repairs to the i10. However, we have to take into account the fact that the i30 is a larger car designed for everyday family use and therefore it is more hardwearing than the smaller city car.
The axle and suspension take the brunt when it comes to the parts which are more likely to go wrong with the i30. Over 45% of owners experienced problems with theirs. This was closely followed by issues with the air conditioning, with 27.27% of respondents stating that theirs required repair over the 12 months prior to the report.
If you're looking for a new family car that is ideal for long family trips and the daily commute to work, then the i30 could be exactly what you're looking for.
A lease could be the perfect way to get behind the wheel of this Hyundai model and with the addition of a maintenance package, there would never be any need to worry should anything happen.
Hyundai Tucson reliability
The Hyundai Tucson had a bit of a facelift in 2019, and if you're looking for a compact SUV, then you'll be pleased to know that this one does rather well when it comes to reliability.
With average repair costs of £261.38, which is lower than the i30 (according to ReliabilityIndex), and a smaller number of reported faults (according to Which?) you're looking at an SUV that does exactly what it says on the tin! If repairs are required then the average time needed to carry them out is just over 2 hours, which is reassuring.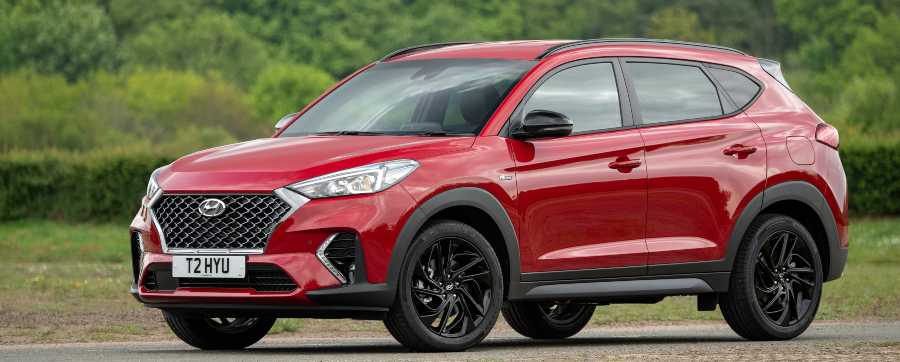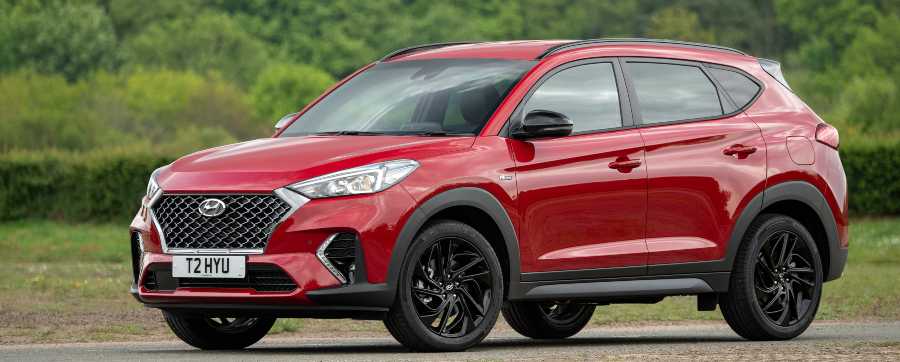 In the ReliabilityIndex report for 2019, the Hyundai Tucson places 92 in their top 100 reliable vehicles of the year, earning a score of 76.
When it comes to the areas where most owners reported having issues, the engine and braking system are where most problems occur, accounting for 42% of all reported concerns.
According to the 2019 reliability survey from Which? the Tuscon is deserving of a 4-star rating. With just 9% of those who participated in the study stating they had any complaints about their vehicle. 9% experienced difficulty with non-engine electrics when it came to suspension 5% of petrol owners said they had needed to take their vehicle in for repair, while for those who drive diesel that figure went down to 4%.
Most positively though, only 2% of owners reported that they had experienced a full engine failure during the 12 months prior to taking part in the reliability survey.
In WhatCar?'s Most reliable car survey for 2019, the Hyundai Tucson was counted in the Family SUV category. It placed seventh out of 22 vehicles in that group, with a score of 96.6%. This survey, like the one conducted by ReliabilityIndex, puts the Tucson firmly in the top 33% when it comes to reliability in comparison with other cars of the same model-type and function.
The Hyundai Tucson N is new to the market and will, no doubt, be included in reliability surveys and reports from 2020.
Want to find the perfect Hyundai for your needs and budget? We can help. Contact us now by calling or requesting a callback, let us help you get behind the wheel of your next car.
Why is Hyundai reliable?
Hyundai offers 5-year warranties with unlimited mileage and this is something that many have said contributes to their feelings when it comes to the company's dependability. Having this warranty as standard is way above the industry standard, with many manufacturers only offering warranties of 3 years or 60,000 miles.
A longer warranty means more buyer confidence, as it shows their customers that Hyundai is sure their models won't run into any problems. Higher buyer confidence can greatly increase dependability scores. Also, when something does go wrong it is often covered by the warranty, which is another thing that increases dependability; the certainty that they, as owners, aren't going to be out of pocket should something go wrong in the first five years.
Low repair costs are another thing that Hyundai owners are very grateful for. Hyundai has been praised for the cost of repairing any issues that go wrong and they are factored into the scores when reliability is calculated.
Over the last few years, Hyundai's reliability scores have reduced, but the drop is very small and the manufacturer's performance continues to be very impressive in the reliability stakes.
One thing that could factor into this small reduction in reliability is the increase in the amount of in-car technology. More technology equals more working parts, which can contribute to more elements of a vehicle that can go wrong. This introduction of more advanced in-car tech could potentially explain the lower reliability score for the bigger Tucson in comparison with the much-smaller i10.
Ultimately, Hyundai is still a really dependable brand and this has a lot to do with their affordability, their low-cost repairs and their five-year warranties.
Should I buy, lease or hire a Hyundai?
Hyundai build cars you can depend on. They perform strongly, year on year, in reliability surveys conducted by various car publications and 2019 was no different.
Whether you are looking at getting a city-car like the i10, or a more rugged SUV like the Tucson you can be reassured that you won't be let down.
Of course, there are always options and if you're someone who loves to change your car regularly, then a lease would be perfect for you. You can tailor the lease to fit your mileage needs and drive the car from 1 to 4 years and with the addition of a maintenance package on top of the 5-year manufacturer's warranty, you wouldn't have to worry about any repairs.
Conclusion: How reliable is Hyundai?
In conclusion, Hyundai is a dependable brand.
Their i10 model is one of the most reliable superminis you could possibly get and its high reliability score and low repair costs make it ideal if you are looking at getting a car for driving in a busy town or city. The i30 and Tucson models are also pretty reliable. This is due to low repair costs and the five-year warranty that Hyundai offers, both of which help to boost consumer confidence and increase dependability.
Hyundai as a brand has a reputation you can depend on. It regularly appears in reliability rankings in the top 20 and in 2019 the story was no different.
When you start to look at individual models Hyundai continues to fare very well. Ultimately, if you want a solidly built car that is affordable, comes with a five-year warranty and won't cost you a fortune to repair if it does go wrong, then a Hyundai is perfect for you.
ARE YOU LOOKING TO BUY, LEASE OR FINANCE A NEW HYUNDAI?
Get in touch with us and one of our specialists will find you the perfect Hyundai to suit your lifestyle and budget. Call us now on 01903 538835 or request a callback
Fed up with looking for your next vehicle?
Need advice from an experienced Vehicle Specialist on what vehicle is right for you?
Book your FREE consultation now