Choosing the right van is a daunting task for every gardener. From your small domestic gardener to a fully fledged grounds maintenance manager. With such a wide variety of vans available on the market, the decision is tough. While gardening may seem like quite a relaxing profession, it is highly profitable if you provide a great service to customers. Word soon spreads and the customers tend to be very loyal. Choosing the right van can enhance your services to customers ensuring you are reliable and always have the tools on hand ready to do the job. There is no single 'right' model as far as gardening is concerned. The demand for the single van is almost similar to that of the multi van. It really depends on your individual needs.
Buying a van is a big investment for every gardener. You need to choose a model which can offer the best value for money. Neglecting to do so will eat into your profits and could limit your ability to price competitively. You need a van which offers the perfect blend of quality, comfort, and performance.
Two vital points to consider
When choosing the right van for you it is important to consider two vital features. Of course things like fuel economy, reliability and comfort need to be on your radar but these two factors really should be top of the list of priorities.
Choosing a very big model of van may seem like a logical move. But if you don't need all that space then you'll just be wasting money on fuel. Not only that, you should consider where your clients live. If you're a City gardener a big van will mean you could face difficulties parking. On the other hand, if it is too small you might not be able to carry your entire gardening kit. There is no fixed van size for gardeners as it is completely dependent on the services you are offering. We advise that you make a note of all of the equipment you would need to transport and take it with you to the showroom. If you can picture where it will all go when you see the load space and cargo space.
Gardening is a professional industry so you need to choose a model whose payload matches with your business requirements. For someone not aware of the term, 'payload' is basically the total amount of weight a van is legally allowed to carry. Exceeding the legal level can end-up with you paying fines and penalties. A landscape gardener has to transport patio, decking, pebbles and rocks on a daily basis so would need a van whose payload matches with these requirements.
Top 5 vans for gardeners to choose from
The Nemo was launched in 2007 and has been a popular choice of van across the boards since. It is not only one of those light commercial vehicles but also offers the perfect balance of size, weight, and carrying capacity. If you are one of those florists who have to carry only medium-sized equipment, this vehicle will offer you adequate space to fit those. You can either opt for the petrol model or the diesel variety. The latter offers better mileage for longer distances, while the former is a more economical option.
Its compact size makes it the ideal vehicle to be used in a city. Just make sure not to exceed its payload capacity as it will make you experience an uncomfortable bumpy ride. Other features you can expect from the vehicle include offside sliding door, electronic stability control, and Bluetooth sound system.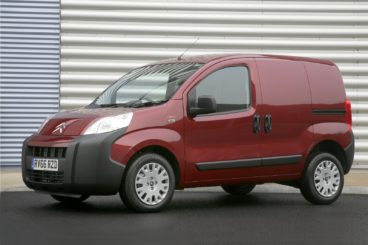 The fuel efficiency offered by this vehicle is almost double when compared with other vans and this is exactly what sets it apart. Its stop/start ignition feature shuts down the engine automatically between traffic lights saving your fuel and the environment.
Though you can choose from a wide range of Corsavan models offered by Vauxhall, opt for the Vauxhall Corsa as all of them possess the basic chassis features. Its payload is around 550 kg but its frame is quite compact. Still, this vehicle is considered to be quite spacious with adequate leg space. You can easily fix those boxes of tools and a few parcels. You can enjoy more maneuverability as its handling stacks up well.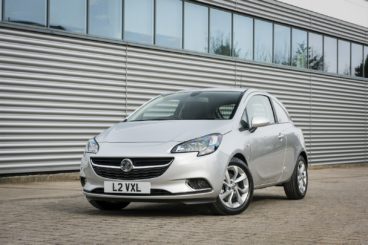 An excellent medium-sized van choice which is ideal for gardeners, landscapers, and florists.The Transporter launched in the year 2003. The reliability offered by the vehicle has made it ideal for business use. In late 2009, the model underwent a facelift. The new version has not only retained its previous features but also added numerous useful enhancements. It now offers the benefits of both manual and automatic gear.
Any gardener opting for this vehicle can be assured of a smoother driving experience and enhanced fuel efficiency. The van comes in a variety of versions, all offering different features and trims. One of the features common in all the models is the 2-litre diesel engine. Fuel consumption can be reduced using features like cruise control, stop-start technology, and low resistance tyres.
If you have an adequate budget, the Ford Ranger definitely deserves a spot on the list. It is considered to be THE all-purpose business vehicle by many. Opt for this vehicle if you need to transport large equipment or heavy weight items on a regular basis. The versatile open-ended design provides ample load space.
There is a single-cab version of the Ranger which would be suitable for gardeners who don't require extra seating but would like to maximise their load space. The towing capacity offered by the Ford Ranger is the best in the industry. Ideal for towing a trailer of larger garden machinery. A few of the vital features you can expect from this van are durable chassis, numerous customisation options, excellent payload and towing capacity, noise dampening, and improved suspension.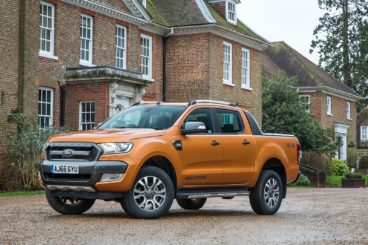 No traders van guide is complete without the mention of the Ford Transit. The Transit is an icon in itself which has been on the market for as long as I can remember. The latest model launched in the year 2014. It is a light commercial vehicle and very very popular all over Europe. In 2013 the vehicles underwent a drastic change and the latest versions have many useful features. The basic model has a load space of 9.6 cubic metres and the Jumbo model has a load space of 15.1 cubic metres.
The new models of Transit offer exceptional manoeuvrability and intuitive steering even when the van is fully loaded. A few useful features of the Ford Transit are the improved handling, enhanced fuel economy, Bluetooth as standard, and improved interiors. The new Transit model is available in around 450 different combinations so you have the freedom to choose from various customisation options according to your requirements.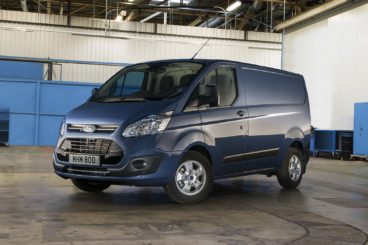 Now that you are armed with our list of the top 5 vans for gardeners, you can choose more easily based on your business requirements.

Latest posts by Rachel Richardson
(see all)