Why do business owners lease cars?
When people talk about car leasing, more often than not they are referring to business leasing.
Business leasing is an extremely popular form of leasing that, over the years, has grown increasingly more attractive to business owners.
But why, exactly, is leasing such a good choice for business owners? What's so special about business leasing that it is something we would recommend?
In this article, we take a look at why business owners lease cars, and whether it's the right choice for you and your business.
Why is leasing a good option for businesses?
Leasing is great for businesses because, when you lease a car, you have the option of upgrading every few years – depending on the length of your lease agreement. This means that at the end of every contract you have the opportunity to refresh your fleet. If you're someone who likes your team to impress clients with new cars or vans then the chance to refresh your vehicles every 2-4 years is ideal. Having business leases for your vehicles also means that your cash isn't tied to depreciating assets.
Company cars have proved to be a great incentive for businesses and research shows that they can be a deciding factor for prospective employees.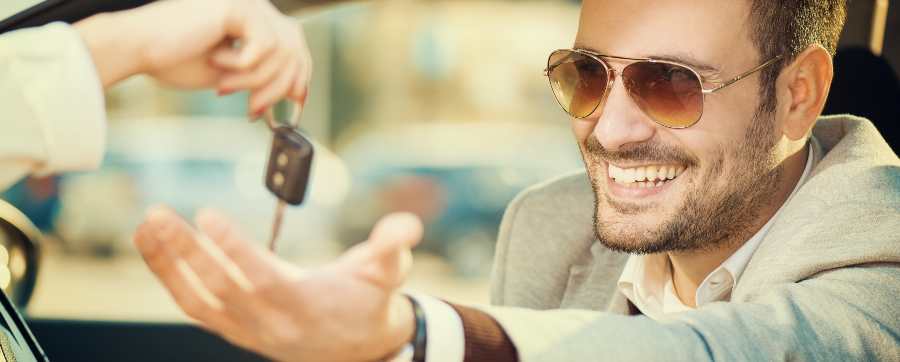 In 2016, OSV conducted a study, during which it was revealed that 16% of those people who participated felt that the lack of a company car on a job description was a deal-breaker.
In March 2021 we asked our YouTube Community the same question and 64% of the people who responded said that a company car was a benefit that would encourage them to apply for a job.
A company car is often a deciding factor – depending on the role – when people are looking for a new job, especially if travel is part of the day to day requirements. It is also felt that offering a company car is a way to ensure you are attracting the best-qualified candidates for a role. The fact that business leasing a company car also removes the financial risk of depreciation and the hassle of disposing of a vehicle is an additional benefit that can't be ignored when considering new vehicles for your business.
There are also other financial benefits to business leasing that we will be looking into.
What are the benefits of business leasing?
Other than the ones we have already mentioned, there are other business benefits to leasing that can make it a very attractive option.
The following benefits don't apply to all business leasing agreements and may vary from contract to contract. However, these benefits are exclusive to business lease contracts and are not offered to private individuals who are leasing a vehicle.
It provides a better accounting solution
With business contract hire, the finance commitments can be "off balance sheet". This means that the liability of the finance doesn't appear on the company accounts. This is obviously very appealing to many businesses.
Tax benefits
If you're leasing your car through a VAT registered company, you can claim 50% VAT back on your monthly payments.
If, however, you're leasing a van through your VAT registered company then you can claim back 100% of the VAT.
It's important to be aware here, that if you use the van or car for personal travel then you will be unable to claim the VAT back.
Even if you are unable to claim back the VAT you will still be able to enjoy the tax benefits of having a business lease. You can claim the monthly cost of the lease car against profits. The percentage of the monthly cost you can claim will depend on the CO2 emissions of your vehicle. If your car emits more than 110g/km of CO2 then you can only claim back 85%. However, if the emissions are less than 110g/km of CO2 then you are entitled to 100%.
It's also worth knowing that there are some incredible tax benefits to leasing an electric vehicle through your business. Company Car Tax for electric vehicles (in 2021) is just 1%, which is a massive incentive to employees.
Want to know more about the benefits of electric vehicles, find out their mileage, price and UK availability by downloading our datasheet.
Your cash is not tied up in a depreciating asset
Another great benefit of business leasing is that you don't have to be concerned about depreciation – that is the loss of value your vehicle experiences after you drive it off the forecourt!
So there are some real benefits for business owners who choose to lease. You can find out more about the business benefits of leasing here.
Who can get a business lease?
When it comes down to it, the most important question is, do I qualify for a business lease?
We have put together a list of the people who can get a business lease. If you are any of the below then you qualify to get a business lease:
Sole traders
Limited companies
VAT registered businesses
Limited Liability Partnerships (LLP)
PLCs
Partnerships
Local authorities
Central government
An Embassy
A Charity
As you can see, that is quite a long list of business types and individuals who are eligible to get a business lease.
If you're applying for a business lease you need to be able to provide 2 to 3 years of accounts showing positive net worth. If you are unable to provide these then it's likely the funder will ask for bank statements, certified accounts or a director's guarantee.
A director's guarantee is essentially confirmation that should the business be unable to meet the monthly payments for the vehicle then the director will take responsibility for them. If this is the route you have to take then a credit search will be carried out on the individual (director) as well as the business.
Want to talk to someone about a business lease? Request a callback or call us on 01903 538835.
What business lease options are there?
There are three different business leasing options available to choose from. Each one is slightly different and they are all suited to different individuals and businesses. These three leasing options are:
Operating Lease
Finance Lease
Contract Hire
What are the most popular cars on a business lease?
There are so many different cars on the market that are ideal for businesses. So, what it boils down to are the requirements the vehicle needs to fill. If you're looking for a larger vehicle for members of your sales team to transport and demonstrate then a vehicle in the Volvo XC range would be ideal. Not only does it have a generous boot, but it's also a stylish-looking vehicle that will give the best impression when you arrive to make a presentation.
]If you're looking for something that makes the best first impression on clients, then there are a large number of vehicles to consider, including vehicles such as the Mercedes C-Class, BMW 3 Series and Audi A3.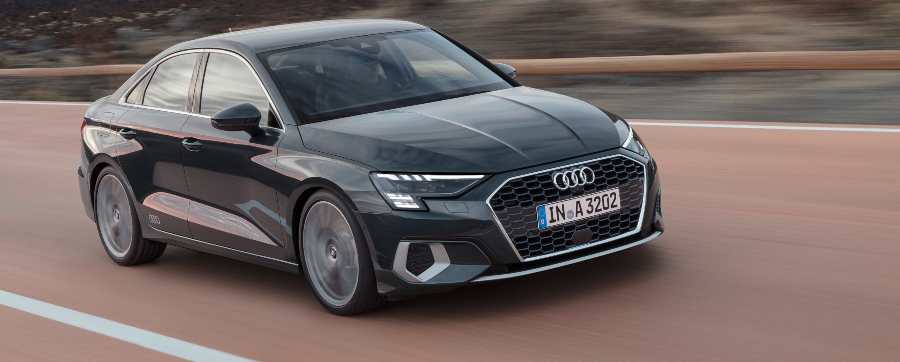 Of course, if you're looking for something just a little more practical, perhaps something for city driving that needs to be easy to park, more cost-effective and still smart enough to impress, then it's worth considering vehicles such as the most popular car of 2019 and 2020, the Ford Fiesta, as well as the MINI Cooper, the new Volkswagen Golf Mk 8 or the Mercedes A-Class.
All of these vehicles are ideal for both large and small businesses, so the choice you make is determined by what you have determined your business needs are when you look for a new vehicle.
Ultimately, business owners lease vehicles because it can be a great incentive for their employees, ensuring that they not only retain but hire the best people for the company.
Business leasing also ensures that as a business owner you don't have to worry about tying your money up in a depreciating asset.
There are also different tax benefits available if you lease through your business, that aren't available to individuals leasing privately.
WANT TO LEASE FOR YOUR BUSINESS?
Get in touch with our team of vehicle experts to find out more by filling in the form below, or call us on 01903 538835.
Fed up with looking for your next vehicle?
Need advice from an experienced Vehicle Specialist on what vehicle is right for you?
Book your FREE consultation now