Are you ready to purchase your lease car? | How to know if you are ready


Are you ready to purchase your lease car?
We want to help you to answer the question 'Are you ready to purchase your lease car?'. Here at OSV, we've developed a handy checklist to see if you've done all of your research. Are you a 'wing it and lease it' kind of buyer or a 'super organised vehicle leasing extraordinaire'? In this article we'll take you through all of the steps you should take prior to contacting the lease company, taking the plunge and purchasing your lease car.
Are you ready to purchase your lease car? | Researching the cars
Have you got a good idea of the type of vehicle you are looking for? Even if you don't have a set model or make in mind. It is helpful to know what type of vehicle would suit you and your lifestyle before you contact a leasing company. Think about the type of driving you do. Is it predominantly City driving, Countryside driving or Motorway driving? If you're likely to be covering a lot of miles then something that's economic on fuel should be a consideration. If you have a large family or intend to be transporting a lot of people then something like an MPV might be suitable. Below are the different car types and what they stand for to help you get started.
What car type is right for me?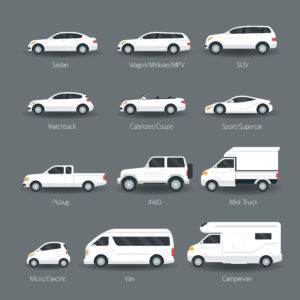 Below are the different car types and what they stand for to help you get started.
Hatchback – These are your Ford Focus type vehicles. A car where the whole rear end opens to allow access to the boot. They are typically more compact and great for City driving offering good MPG.
Saloon – Think of a BMW 3 series and you've got the perfect example of a saloon car. Offering more space than the hatchback these cars are excellent for long journeys with good MPG and plenty of space for a family.
Coupe – Offering a sportier shape and sleeker profile these vehicles are typically faster and offer less space than a saloon car. The Audi TT is a good example of a coupe car.
Estate – The Vauxhall Astra is a good example of an estate car. These cars are similar to a saloon but offer a larger boot space. Ideal if you have large amounts of cargo regularly.
SUV – Short for Sports Utility Vehicle these cars are meaty. They sit higher off the ground, have a sporty look and offer a lot of space to play with. The Suzuki Vitara is the epitome of SUV.
Convertible – Exactly what it says on the tin. A convertible offers flexibility for business and pleasure. Characterised by a drop down roof in either hard or soft top. The Mazda MX5 is a good example of a convertible.
MPV – This stands for Multi-Purpose Vehicle. They are conventional in size, but with a wide range of possible interior layouts suited to your needs. Whether you need more boot space or to transport more people this is a flexible vehicle for those with a variety of needs from their car. Take a look at the Ford Galaxy for a good example of an MPV.
You can search for lease deals by car type as well as search by brand. Take a look.
Go for a test drive
The next step is an absolute must! How a car feels is a big selling point so ensuring you test drive at least 2 or 3 cars from your shortlist is essential. After all, this car will be with you for quite some time so it needs to tick the boxes. Contact some local car showrooms and book a test drive of your favourite models and make notes about the performance and handling to help narrow down your choice.
Get insurance quotes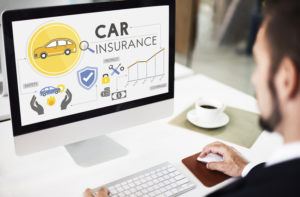 Once you have a good idea about the cars you like it's worth seeing the comparisons in insurance prices. This is not only handy for whittling down your shortlist, but also for the next step… budgeting. Using sites like Compare The Market and Go Compare you'll be able to save each quote for future reference too.
Think about your budget
Your lease car needs to fit into your life and your lease payments need to fit into your budget. So while leasing is the cheapest way to drive a new car it can come with problems if you find you can't afford your payments. Calculate the amount you have available to spend on a car each month. Then, calculate your average fuel bill and deduct this from the original amount. Investigate what your servicing costs will be in advance and break this down into monthly instalments. Then, remove this from your monthly budget. What's left is an accurate figure of what you can afford to pay for the lease. It's essential you have an accurate budget in mind because you could end up with a headache if it all goes wrong. Read this article about your options if you can't afford your repayments. 
Calculate your expected annual mileage
Getting this right can be tricky, but it's well worth the time researching when at the end of the lease you aren't faced with a bill for excess mileage. When you take out your lease you will be asked how much mileage you expect to do in the vehicle per year. The average UK driver clocks up 7,900 miles per year. Think about what kind of driving you will be doing. Commuting? Supermarket shopping? Holidays? You can use route planner's like The AA Route Planner to find out how many miles are between destinations and work this out quite simply. It's a timely process but one that is worthwhile. Read more about excess mileage charges in this article.
Prepare your paperwork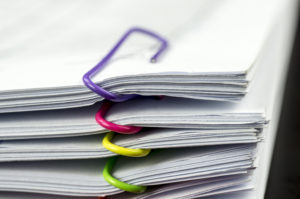 Before you call your chosen lease provider you should collate notes on all the vehicles you have shortlisted. This way they are to hand when you come to discuss makes and models of vehicle. You should also have your budget calculation. Always start off the discussion lower than what you've calculated. There's no need to spend more money if you don't need to and you can always go up a bit if needed. You'll need your mileage calculation to hand too, this way the lease broker can provide you with all the information you need about pricing quickly and efficiently.
If you are prepared with all of the above research done before you call to purchase your lease car then you can pat yourself on the back. If you've gone one step further and read this, plus some other fantastic articles in our Learning Centre then you can officially crown yourself a  'super organised vehicle leasing extraordinaire'.
Fed up with looking for your next vehicle?
Need advice from an experienced Vehicle Specialist on what vehicle is right for you?
Book your FREE consultation now