If you're looking for a new van, you might want to consider leasing it. You get a brand new vehicle, it tends to be cheaper than buying and you can change your van every few years. It's a very valid option.
But which ones are the best?
We look at the best lease contracts, the best van to lease, and what you should consider before leasing a van.
What are the best lease contracts for a van?
There are some lease contracts that you can choose from, and which one is best for you will depend on your situation.
If you're going to be doing a lot of miles (upward of 50,000) and your van is going to be having a pretty tough time then you might want to look at a finance lease. A finance lease has no mileage restrictions and you don't have to worry about condition charges at the end of the contract.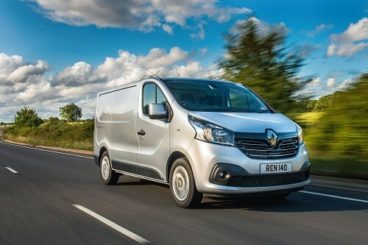 Finance leases are ideal for VAT registered businesses as you can claim 100% of the VAT back on a finance lease. Not only this, but you can offset 100% of the rental against tax. You also have a degree of flexibility with a finance lease. At the end of the contract you can either return the vehicle, sell the vehicle to cover any outstanding payments, or continue using the van for a nominal fee (usually one monthly payment).
Alternatively, your other option is a contract hire. This is one of the most popular lease agreements and is perfect if you simply want to hand the car back at the end of the contract. With a contract hire, you don't have to worry about negative equity because you aren't paying the full amount for the vehicle. However, there are mileage and condition restrictions on a contract hire.
Are there different lease deals on vans?
Cars tend to be pushed more with leasing companies, purely because there are way more cars on the market than there are vans. So, cars are more prominent when you look at lease deals. However, there are still deals to be had on vans, and there are many brokers out there that will have deals on vans as well.
There are also companies dedicated to van leasing, so it would be wise to do some research beforehand to find the right company for you.
What are the most popular vans to lease?
Some of the most popular vans to lease, in our experience, are;
Renault Trafic

Volkswagen Transporter

Citroen Berlingo

Ford Transit
This is just a handful, but these do tend to be the ones that are the most popular.
What are the worst vans to lease?
Really, the worst vans to lease would be the ones that aren't right for you. There are vans such as the Mercedes Sprinter, where you're really paying for the badge.
Also, vans with low residual value will impact how much you'll be paying monthly. This is because with a contract hire, you are paying for the depreciation. So, if the car depreciates quickly then the more your monthly payments will be.
Another thing to consider is running costs. While the monthly payments on a van might be lower on a lease, you will have to get it serviced regularly and pay for fully comprehensive insurance. This can bump the price up.
If you have a finance lease then you are responsible for selling your van on to clear off the remaining finance. This means that if your van has a low residual value and it sells for less than you remaining finance, you will have to make up the difference with your own money.
What are the cheapest vans to lease?
The cheapest vans to lease are the smaller vans such as the;
Citroen Berlingo

Fiat Doblo

VW Caddy

Ford Transit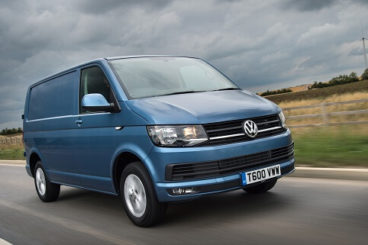 What affects the lease price of a van?
The things that affect the lease price of a van are pretty much the same as when you lease a car. These include;
The mileage

Length of the contract

The type of van

Residual value

How much you are putting down as an initial payment
If you have a finance lease, then the lease price is also affected by the balloon payment at the end of the contract. Because there are no mileage and condition restrictions with a finance lease, there is no real way to tell how much the car is going to be worth at the end. Instead, the balloon payment is simply a suggestion of a final payment. A sensible one, obviously. It will be estimated based on how many miles the van will roughly be doing and how hard of a life it will have.
What things should I consider when looking at leasing a van?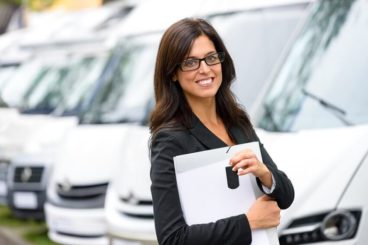 So, what sort of things should you be looking for? Some of the things you may want to consider are;
The type of contract that would be best suited to you

The size of the van

 

How many miles it will be doing

How much you are willing to put down as an initial payment

What are you are using the van for

How big are the loads you're going to be carrying? How tall and how heavy are they?

What are the running costs?
All of these things will come into play when considering what van to lease.
So, some of the best vans are the ones that have high residual value, are economical, and are reliable. The vans you want to look out for are the ones that have low residual value and will cost a lot to run. Which lease contract you choose is up to you, as they are suited to different individuals. However, it's vital you do your research beforehand to ensure that you are making the right decision for you.
Matt enjoys: Family time, fishing and football.

Matt is known for being the joker around the office, but he also takes his job seriously. He's got a knack for knowing the best ways to get people approved on credit and works directly with OSV's key accounts across the UK.
Latest posts by Matt Measor (see all)