Lease car insurance | Exploring whether your lease contract includes car insurance.

Lease car insurance
Your car lease is inclusive of things like road tax and manufacturers warranty, but does the lease include insurance? We'll look at the different types of car insurance and what level of cover you should choose if you have a lease car. As well as answer the question 'does my lease include car insurance?'
Find out what is included in your lease contract and if there are any hidden costs.
Types of car insurance | Lease car insurance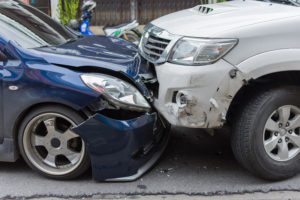 There are three types of insurance for your car. These are Fully Comprehensive, Third Party and Third Party, Fire and Theft. You are legally obliged to have car insurance. The minimum requirement is to have third party insurance. But what are the differences between them?
Third Party Insurance – Third party insurance covers other people who are involved in an accident. They may be passengers in your vehicle or other road users. It also includes cover for damage to other people's property. If you or your car are damaged in an accident where you are at fault then you won't be covered. Similarly, if your car is stolen you will not be covered for this under third-party insurance.
Third, Party, Fire and Theft – This covers you for the above plus repairs or a replacement if your car is stolen or set on fire.
Fully Comprehensive – As the name suggests, this insurance gives you the greatest cover. It covers all of the above, plus cover for you and your car if you are involved in an accident.
There's also legal expenses to consider when looking at car insurance types. This video is really useful. I found it on this article about Car Insurance Policy Types – MoneySuperMarket
What is GAP insurance? | Lease car insurance
GAP or Guaranteed Asset Protection insurance – Covers you if you write off your car. This insurance will pay the difference between what your motor insurance policy pays out and either:
What you paid for the car
Anything you still owe on the car, or
The cost to buy the same car new
If your vehicle is written off or stolen, third party and comprehensive insurance policies will only cover the cost of replacing it at its current market value, not its original purchase price. GAP insurance is only useful if you owe your car dealership more than the car is worth. Check if your finance agreement already covers you for the difference between the book price of the car and how much you paid. If it does then you don't need GAP insurance. Similarly, GAP insurance is only useful if you are on a PCP or HP agreement.
Does my lease include car insurance cover? | Lease car insurance
No, you are not insured within your lease contract. You are responsible for purchasing your own lease car insurance. Car insurance is a legal requirement in the UK, meaning you can't take a car on the road without having at least third party cover. When you're insuring a vehicle you own, you're free to choose third party-only cover on the understanding that you'll have to pay for any damage to your own vehicle. When insuring a lease car or any kind of vehicle with a finance agreement attached to it, then you must purchase fully comprehensive insurance. You will be asked to provide proof of insurance before you receive delivery of the car.
Which level of cover should I choose for my lease car insurance?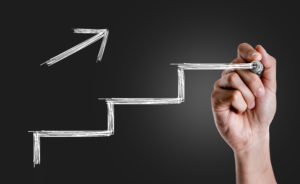 Your lease company will stipulate the level of cover you need for your lease car as fully comprehensive. With a fully comprehensive insurance policy you will be covered for repairs needed to your lease car should you be involved in an accident. Most people like the peace of mind that comes with being fully covered in case of any accidental damage to their lease car anyway.
It makes financial sense to obtain fully comprehensive cover on a lease car. This is because if you were to end up involved in an accident and you aren't covered, then you would be liable for paying for all repairs on a vehicle you don't own. Not only that, you would be faced with charges from your lease company when you hand back the vehicle, even if you had paid to have it repaired.
Some lease providers will also insist that you purchase GAP insurance to give them extra protection on their asset (the car).
What are the cost differences between insurance types?
This depends entirely on the make and model of the vehicle, the level of cover you want and your previous driving history. Insurance providers place cars into groups from 1 to 50. The cheapest to insure being in group 1 and the most expensive in group 50. The insurance companies assume that more powerful cars are more likely to be involved in accidents. This is based on factual studies that show as acceleration increases the reaction time of the driver decreases. The more expensive cars are also more expensive to repair or replace which bumps up the premium too.
Group 1 vehicles tend to be cheaper and less powerful vehicles like the 1 litre Citroen C1. Group 50 vehicles tend to be luxury cars with more powerful engines like the 4.2 litre Audi R8 Spyder.
When choosing your lease car it's worthwhile considering that the more powerful and expensive the vehicle the costlier it will be to insure.
Which is cheaper, third party or fully comprehensive insurance?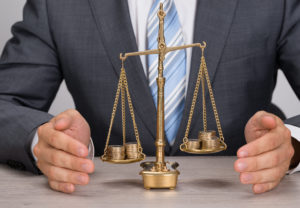 Once upon a time, third party and third party, fire and theft insurances were much cheaper than being fully comprehensive. This is no longer the case in some instances. High-risk drivers like new drivers, learner drivers or those with a history of driving convictions can face paying up to 85% more for less cover. This is because in the past high-risk drivers would opt for lower protection to cut costs. Insurers have become wise to this and noticed a pattern between high-risk drivers with third party policies and a higher crash risk.
To illustrate the price differences between the different types of car insurance, U Switch ran a test quote based on a young driver of a Ford Fiesta.
New driver with 0 years' no claims bonus, age 17:
Comprehensive: £1222
Third party, fire and theft: £2248
Third party only: £2248
In this instance the young driver would be paying 84% more for less cover should they choose third-party, fire and theft or third-party insurance.
In conclusion, your lease car does not include insurance cover. You must show proof of fully comprehensive insurance cover before you take delivery of your vehicle. This is to prevent you from paying for repairs to a vehicle that you don't own and protects the lease companies investment. It also prevents any nasty surprises should you be involved in an accident. Fully comprehensive cover means that you and your vehicle is covered. The other types of insurance will only cover other road users and their vehicle.
Fed up with looking for your next vehicle?
Need advice from an experienced Vehicle Specialist on what vehicle is right for you?
Book your FREE consultation now