Transporter vs driven delivery | Pros and Cons | Which should I choose?

Transporter vs driven delivery
When you're receiving delivery of your lease car it will normally have been moved from the manufacturer to the PDI centre (pre-delivery inspection) or dealership via a transporter. From here, most lease vehicles will be driver delivered because this offers the most flexibility. However, if you find yourself in a position where you need to choose between transporter delivery or driven delivery to your home/work then there are some important considerations to keep in mind. I wanted to provide you with an easy reference point to help make choosing transporter vs driven delivery easy.
Want to know how long you'll need to wait for delivery of your car?
What is transporter delivery?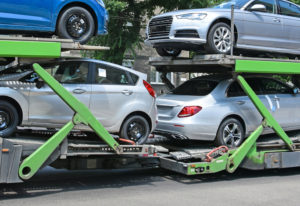 Transporter delivery is used to describe having your car delivered on the back of a truck. This option tends to offer the most protection for your vehicle. If you need to transport a new vehicle then transporter delivery is often the favoured option. The main reason for this is that it doesn't add mileage to the vehicle.
What is driven delivery?
Driven delivery is also known as 'Trade Plate Driven'. It describes the action of somebody driving the vehicle to its delivery destination. This option is often less costly than transporter delivery but there are some downsides such as the risk of stone chips and other accidental damage.
Pros and cons of transporter delivery.
The pros of transporter delivery are:
It's worry-free.Your new lease vehicle is safe atop a large transporter vehicle and being delivered directly to you or your local dealership. This removes any worry that it may arrive with scrapes, scratches or chip marks.
Prevents weather related damage. You can save your vehicle from breakdowns and accidents as a result of the harsh natural conditions of the road.
Saves on mileage. The amount of driving that you would subject your vehicle too with driven delivery could significantly add to the total mileage on your vehicle. Having your car driven a long distance with driver delivery will reduce the value of the vehicle. Adding more mileage and putting more wear and tear on the vehicle will reduce its value over time.
The cons of transporter delivery are:
Delayed delivery. Because your car will be placed on a lorry with other vehicles you might have to wait a little longer to receive your car. The lorry will need to make other deliveries and there is no guarantee that yours will be first on the list. With driven delivery, someone will drive your vehicle to deliver it to you. Therefore you are not time bound by other delivery stops.
It's more expensive. Transporter delivery is charged at between £300 – £500.
Pros and cons of driven delivery.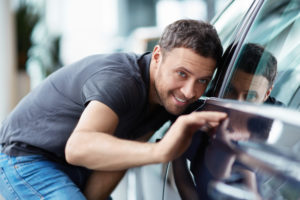 The pros of driven delivery are: 
Insurance. Your vehicle is fully insured for its full value in case of any accidental damage that occurs during transit. If your car was involved in an accident during delivery it would be very unfortunate, but you would not lose out financially.
Driven by trade plate drivers. A professional driver is selected to make your delivery who will treat your new vehicle with absolute care.
Flexibility with the delivery date. Because you are not time bound by other deliveries you could receive your car up to 1 week earlier than if you choose transporter delivery.
It's cheaper. When you lease a car with OSV driven delivery is offered as standard without additional charge. Transporter delivery costs between £300-£500.
The cons of driven delivery are
Adding mileage. If you're leasing a brand new vehicle then having it driver transported will mean that it will arrive having some mileage on the clock. This mileage doesn't come out of your annual mileage allowance though and is usually capped at 150 miles.
Greater risk of damage. By choosing to have your car transported via driven delivery there is an additional risk of damage being done to your vehicle. Whether it is involved in an accident or it receives some minor stone chips in transit. In fairness, this is a risk every time you drive your vehicle so some people don't consider this a con.
Increased wear and tear. Your new car will arrive at your address with additional mileage on the clock. It will often have been driven some distance and so there will be some wear and tear on the vehicle as a result.
The risk of breakdown. It is possible that your vehicle could break down in transit and delay your delivery.
Will my lease company arrange delivery?
Yes, any reputable lease broker will be able to arrange your vehicle delivery for you. Some may offer you the option for delivery, but most will have a set method. At OSV our cars are driver delivered by default. We found it offered more flexibility for our customers. You could choose to upgrade to transporter delivery at a cost if you prefer.  If your lease company does offer you a choice then they will talk through your options and give you advice about which to choose. They will then arrange for your vehicle to be delivered at your chosen location. Delivery can take up to 3 weeks but this would likely be longer if you choose transporter delivery.
How Does Driver Availability Affect Delivery Time?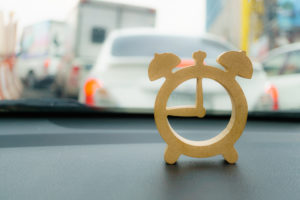 Just because your car is in stock, it doesn't mean you can have it on the day. Before the vehicle can be driven to your chosen delivery destination it will need to go through a pre-delivery inspection. The delivery can only be booked after this has been done. After this, you will be offered the first available date for delivery.
Depending on the manufacturer, time of year and the availability of the drivers your delivery time can vary from 3 days to 2 weeks.
Will I be charged extra for vehicle delivery?
Yes, there is a charge to have your vehicle delivered. We use well respected and professional contractors to transport our lease vehicles to their new homes. The charge is calculated depending on your delivery location, the vehicle being transported and which method will be used to deliver your vehicle. Your OSV representative will be able to go through these costs with you which will be included in your overall price. The delivery cost covers everything for the delivery of your vehicles including fuel and insurance.
Now that you have the low down on vehicle transportation I hope you find it easier to decide which option is best for you.
Fed up with looking for your next vehicle?
Need advice from an experienced Vehicle Specialist on what vehicle is right for you?
Book your FREE consultation now