Tesla charging stations explained
Can non-Tesla cars use Tesla charging stations?
How do Tesla charging stations work?
Are Tesla charging stations free?
What is the difference between Tesla Supercharger and Destination Charger?
Where are Tesla charging stations?
How much is a Tesla charging station at home?
When Tesla charging stations were first launched, it was a huge deal. A car manufacturer selling only electric vehicles was a big enough niche. But to provide electricity to charge your electric Tesla car for free was completely unheard of.  
The Tesla Supercharger network was introduced back in 2012, and by 2014 there were 76 Superchargers operating across Europe. As of November 2022, there are 967 Tesla chargers across 90 locations in the UK, however, the numbers continue to increase. So, there could be a new Tesla charging station near you soon!
So, are Tesla charging stations still free to use? Can non-Tesla car owners use Tesla charging stations? How do they work? Let's find out…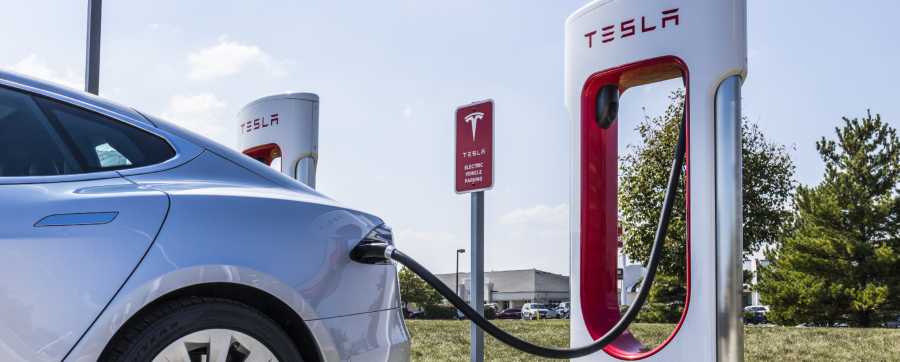 Can non-Tesla cars use Tesla charging stations? 
In 2022, Tesla opened up its Supercharger network to non-Tesla owners. At a select number of public Tesla charging points, both non-Tesla electric and plug-in hybrid owners can benefit from the UK's class-leading charging network.  
How do Tesla charging stations work?  
For non-Tesla owners, using a Tesla charging point is a very easy experience. Once they've downloaded the app, created an account and linked a bank card they can then enjoy many of the selected public Superchargers available to non-Tesla drivers.
Simply select 'Stop Charging' on the app to complete the session and ensure you are not overcharged.
Without a doubt, Tesla owners get the best experience when using Superchargers. Tesla charging points automatically communicate with your car to check if it is a Tesla and instantly enable the 'plug and play' experience. This allows easy monitoring of charging via the infotainment screen or through the Tesla app.
Bundles of benefits are given to Tesla owners. Just one example, its built-in satnav intelligently works to support you if your Tesla needs charging.
How?
It works out how much electric has been used, and how much is left, and based on this it scans nearby or en route locations for you where Tesla charging points are available, notifying you as you need it.
How good is that?! 
Are Tesla charging stations free? 
When the Tesla Supercharger first came to the scene, it arrived with some juicy invectives for Tesla owners and potential buyers.
Offers included up to 2,000 miles of free Supercharging credits per year, or even free supercharging for life on certain Tesla models – the latter was originally available only before 2nd November 2018, until it was re-introduced to people buying a new Tesla Model S or Model X between August 2019 to May 2020. 
It didn't stop there. Tesla wanted to spread the love.
Between 2017 and 2018, existing Tesla owners were granted with spreading this love to five friends. If any of those friends bought a new Tesla through a referral code, they were rewarded with free unlimited supercharging for life. Not too shabby!
Any existing Tesla owner who purchased a new Model S, Model X or Performance Model 3 also got to enjoy this same benefit on their new Tesla car. 
What about now?
Tesla Superchargers are no longer free to use, however, new Tesla owners can enjoy 400kWh Supercharging credits annually – enough for around 1,000 miles a year.
Furthermore, with an increasing number of chargers available, and the only network to provide rapid charging – Tesla still takes gold as the class-leading electric car charging infrastructure.
Typically, Tesla Superchargers cost 67p/kWh for Tesla owners and 77p/kWh for non-Tesla drivers on public Superchargers. Otherwise, non-Tesla drivers can benefit from lower charging costs with a monthly £10.99 membership. With the majority of Superchargers located on motorways, we would only recommend this if you travel long journeys regularly. 
Tesla Destination chargers are free to use by all Tesla owners, they must also be customers of the destinations where points are located.
2022 saw Tesla finally expanding its charging network to other non-Tesla branded electric cars. Although this is available at a select number of Superchargers, it is likely to further expand in the future. 
What is the difference between Tesla Supercharger and Destination Charger? 
Tesla Superchargers are typically found at places such as the motorway and are used for rapid charging. 
Tesla charging points on motorways offer either 120kW or 150kW of power and can be charged within a whopping 15 minutes.
Tesla Destination Chargers can be found at selected hotels or locations where drivers are likely to spend quite some time. 
Tesla Destination chargers offer 22kW of charging power and are indented to 'top up' rather than charge over several hours, perfect for if you're staying overnight. 
Where are Tesla charging stations?   
So, where exactly are Tesla charging points? Will you easily find one near you?
There are roughly 880 Tesla Superchargers across 90 different locations in the UK. 15 of these locations are available to drivers of non-Tesla EVs.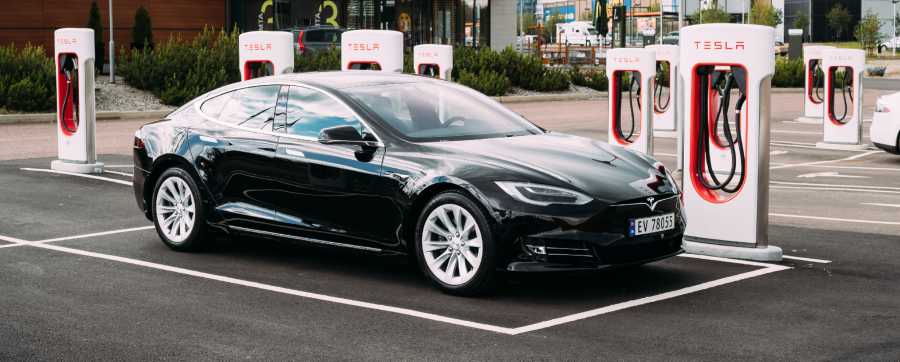 Although there isn't an exact recorded number of how many there are, Destination chargers are dotted around hotels, theme parks, golf clubs and similar locations around the country. 
How much is a Tesla charging station at home?  
Perhaps you have a Tesla on order or are thinking of getting one. What about using a Tesla charger at home? How much are you expected to pay? 
Tesla offers two home charging options: 
Mobile Connector – this comes as standard with every Tesla vehicle. This is an easy charging solution ideal for those often away from home on long trips, and the charger is versatile so can be used a medium at low speeds ranging from 3 miles of range per hour to 30 miles of range per hour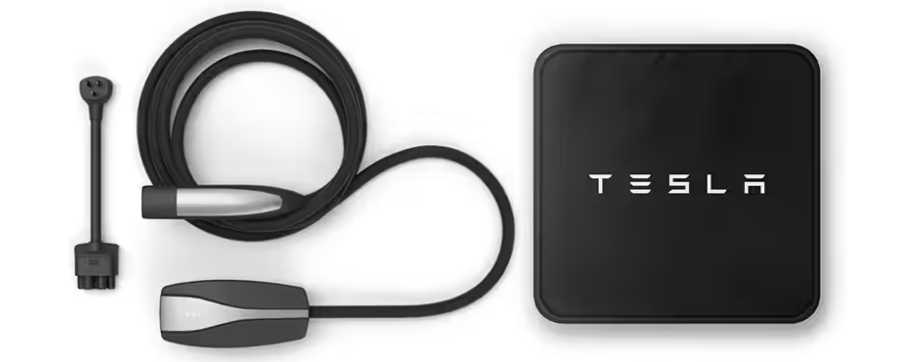 2. Wall Connector – this is the recommended choice as it's the fastest charging option at home. It enables over-the-air updates, allows power sharing (charging multiple vehicles at once), and lets you keep the Mobile Connector in your car for emergencies. 
The Wall Connector is £425 for the charger and installation costs vary depending on your area, but according to Checkatrade costs start from around £500.
Did you know the Wall Connector is compatible with all EVs with a type 2 charging port? See the image below for which charger type to look out for: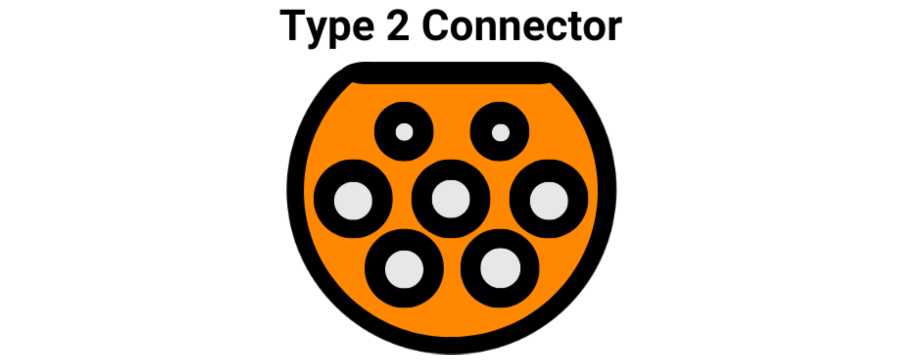 This charger is capable of providing up to 44 miles of range per hour of charge.  
Are Tesla charging points worth it? 
So, are Tesla charging points worth using?
As the brand offers the fastest public charger on UK roads, the Supercharger is without a doubt definitely worth using.
If you own an electric car and often commute long journeys including the motorway, it could well be worth considering signing up for a monthly membership via the Tesla app to reduce overall travel costs.
Keep in mind that Destination chargers may be in the area where you live or if you travel often. You can find this by using the Tesla app or their website. 

Fed up with looking for your next vehicle?
Need advice from an experienced Vehicle Specialist on what vehicle is right for you?
Book your FREE consultation now