What are the limitations of a lease?

What are the limitations of a lease?
Opting for a lease vehicle gives you a whole host of flexible options. Many consider leasing a car to be the cheapest way to get behind the wheel of a new car. While leasing offers a great deal more flexibility than purchasing a vehicle there are some limitations. In this article, I'll go over all of the flexible options you have when choosing to lease and what are the limitations of a lease.
The perks of leasing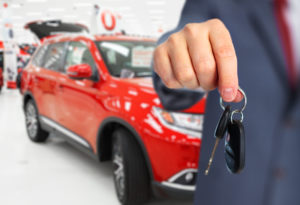 In terms of flexibility, leasing is second to none.You can choose the length of your lease, the car you want to drive and what you'd like to do at the end of the lease contract. The freedom is what makes car leasing even more appealing. If you want the peace of mind that in three years you can simply hand the car back and take out a new lease with a new make and model then leasing is ideal. Perfect for those of us who are a little bit indecisive or non-committal, I know I'm one of them.
The payments can be tailored to your budget. If you're not 100% fixed on a certain car type model then your lease can fit your budget. A cheaper car doesn't always mean a cheaper lease price. There are some excellent special offers out there which could mean a more expensive car is cheaper to lease than a basic model. If you require less mileage the lease fee will be even cheaper still. Leasing is the cheapest way to drive a new vehicle. And to quote famous billionaire oil tycoon J.Paul Getty – "If it appreciates, buy it. If it depreciates, lease it".
Depreciation on a new car can be huge. A car will almost always depreciate in value through wear and tear. Leasing is increasingly popular because people often don't want to pay for a new car and loose money on it.
Below are the main perks to leasing a car versus purchasing a car
9 times out of 10 the monthly repayments will be significantly less on a lease contract than a car loan.

A smaller initial payment is needed than a deposit on a car finance deal.

You can drive a car that might ordinarily be out of your price range if you were to purchase it.

The manufacturer's warranty will usually cover the full term of the lease ensuring expensive repair costs are minimised.

Road tax is usually included

No need to be tied into long-term car finance loans or make large capital outlay

The costs are fixed so you always know how much you will be paying.

You can drive a brand new car every 2-3 years if you continue to lease over purchasing a new car.

With some lease agreements, you have the opportunity to purchase the car at the end of the lease.

At the end of the contract, you are not required to complete paperwork or the hassle of trying to sell the vehicle. Assuming it meets all of the requirements for the return you can just hand the keys back.
The perks of driving a newer car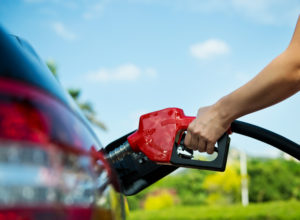 A lease agreement usually lasts between 2-3 years. If you continue to lease you will benefit from driving a brand new car every 2-3 years. This comes with its own benefits and we're not just talking about the feel-good factor of driving a new car!
New cars are fitted with the latest technology and safety features so you can be confident you and your family are in the safest version on the market. The fuel economy in newer cars is proven to be significantly higher which will save you money on fuel. There are performance adjustments made to new models of a car so you can benefit from the best performing version of your vehicle on the market.
What are the advantages and disadvantages of buying a new car?
The limitations of a lease car
Now, we're not saying that leasing is for everyone. If money is no object then purchasing a car outright saves on paying a monthly premium and you don't have to pay interest. If you still want to own a car but don't have the upfront capital for a hefty deposit or big monthly payments then you could consider a hire purchase or PCP agreement. These will give you the option to own the car at the end of the agreement.
When driving a lease car you are limited by some rules. Remember, you do not own the car so the lease company will lay out some rules about its use to protect their capital investment.
Mileage limitations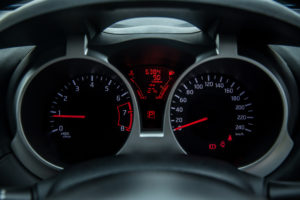 You will need to stick within your mileage allowance. This is discussed at the time of your lease and is guided by how much mileage you think you'll need per year. If you can be as accurate as possible at the start of the lease you will be able to drive freely and stay within your limit.
What happens if I go over my mileage?
You must keep the car in good condition
The vehicle must be kept in good condition. Again, because you are borrowing the car the lease company will expect it to be returned in a good state. It is expected that there will be some wear and tear, but overall it should be cleaned, serviced and maintained regularly. Much like you would if you owned the car.
Servicing and maintenance can be added on to your lease payments, or you can pay these costs as they arise. Talk to your lease provider about their maintenance packages to see if they suit your needs. Luckily most people appreciate their new vehicle as a bit of a luxury and treat it well so they aren't faced with charges at the end of the lease to cover repairs.
The limitation here is that you aren't free to treat the car as you wish. I don't think this is a major problem as most people don't want to mistreat a car they own anyway.
You could face charges at the end of your lease
If you do not return the car in good condition or it has done more miles than your contract allowed then you will be liable to pay a charge. These vary depending on the vehicle but will be written within your lease paperwork. Obviously, this is a negative element of leasing a car over purchasing. When you purchase a car you are free to do as much mileage as you want. Similarly, any repairs can be made at your discretion.
As you can see there are some very clear pros and cons when it comes to car leasing. The main limitations surround your use and ownership of the vehicle. This includes mileage limitations and limits on the amount of wear and tear that is covered by your agreement. But, despite this leasing remains the most flexible way to get on the road.
Fed up with looking for your next vehicle?
Need advice from an experienced Vehicle Specialist on what vehicle is right for you?
Book your FREE consultation now